Announcement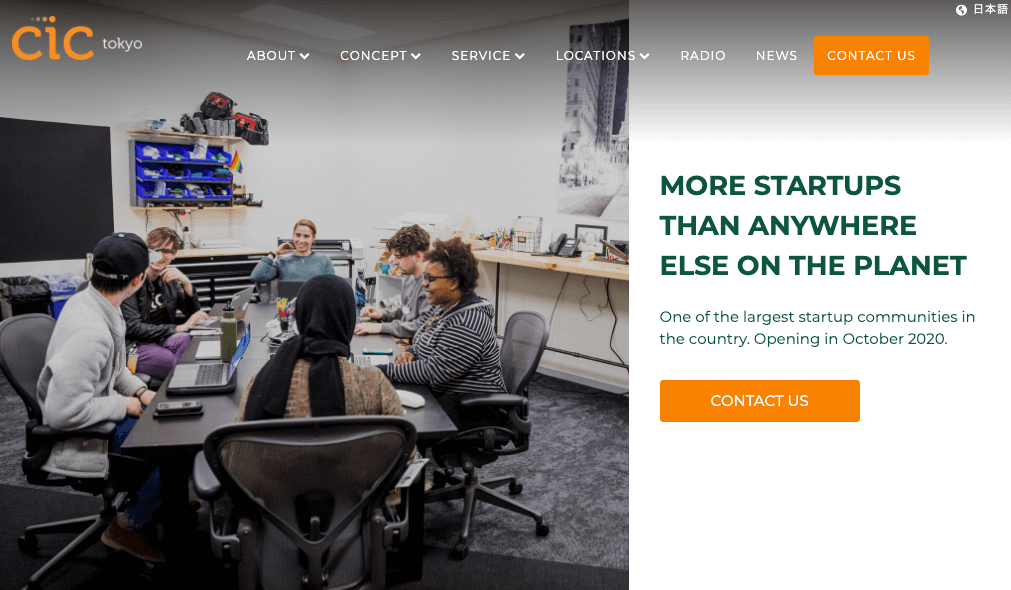 As we look forward to the grand opening of CIC Tokyo in the fall, we are excited to bring you the launch of our new CIC Tokyo website.
This fall, CIC Tokyo will open its doors in the Toranomon Hills Business Tower.
Highlights of our website relaunch include: messages from CIC Japan Chairman Takaaki Umezawa (Japan Chairman of A.T. Kearney) and CIC Japan President Yasuhiro Yamakawa (Associate Professor at Babson College); information about our flexible workspaces, including coworking; and updates from our partner Venture Café Tokyo.
Moving forward, we will post updates about our upcoming grand opening, along with event information. Also check back to see updates about partnerships and programs that we will be creating at CIC Tokyo.
For office space and partnership inquiries, please use this form.