Announcement
CIC Japan, G.K. (headquarters: Minato-ku, Tokyo; Charman: Takaaki Umezawa; hereafter referred to as "CIC Japan") will open Japan's largest innovation center — CIC Tokyo — in the Toranomon district of Minato-ku in Tokyo on October 1, 2020. CIC Tokyo will support the growth of startups by collaborating with venture capital firms and government agencies, as well as professionals who support startups (such as patent attorneys and marketing experts). CIC Tokyo aims to contribute to nurturing the innovation ecosystem in Japan. Venture Café Tokyo, the nonprofit sister organization of CIC Japan, will move its headquarters into CIC Tokyo once the innovation center opens.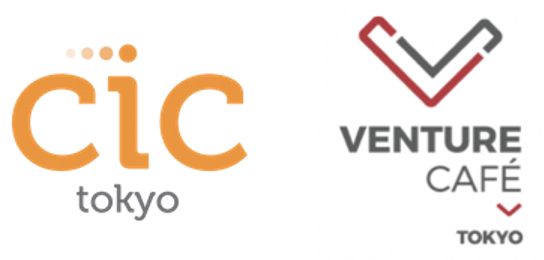 ■About CIC Tokyo
CIC Japan will open CIC Tokyo on October 1 on the 15th and 16th floors of the Toranomon Hills Business Tower with over 6,000 square meters of space. CIC Tokyo will offer shared workspace, which can accommodate over 200 companies with a focus on recently formed startups aiming for rapid growth, as well as other innovation companies and organizations. In addition, CIC Tokyo will provide business services and help to grow a community to accelerate startup growth and global expansion.
CIC, together with Tetsuo Kobori Architects, jointly created the interior design of CIC Tokyo. CIC brought knowledge and core design concepts built over 20 years of designing and operating innovation centers in Europe and the United States. Tetsuo Kobori Architects added unique design features to foster a new way of working and to create an environment for fostering innovation. The result is an innovation center with a revolutionary design unlike any other.
In addition to accessing office and community spaces and other amenities, startups that are members of CIC Tokyo will be able to participate in the innovation community and make new connections with key stakeholders in the innovation ecosystem. CIC Tokyo will serve as a gateway, facilitating access to innovation centers around the world.
CIC Tokyo Overview
・Opening Day:                   October 1, 2020
・Workspace capacity:       Over 250 companies
・Official website:               https://jp.cic.com/en/
・Total space:                      Approximately 6,000 square meters
・Address:                            Toranomon Hills Mori Tower, 15th and 16th floors, 1 Chome-17-1 Toranomon, Minato City, Tokyo
■Collaborations between CIC Tokyo and Other Organizations
In order to create a community to support the growth of startups, CIC Tokyo will partner with venture capital firms and government agencies, as well as other professionals who support startups (such as patent attorneys, lawyers, accountants, and marketing experts). Since the very beginning of launching the center in Japan, CIC Tokyo has been closely working with our partner Mori Building Co., Ltd., to co-create the Toranomon Hills area. Under this partnership, CIC Tokyo and Mori Building will develop an innovation ecosystem by building unique community and providing experimental field for startups in the area. In addition, CIC Tokyo will partner with for Startups, Inc., which is focused on staffing and talent search. CIC Tokyo welcomes large corporations, universities, and government groups that are interested in working with startups. CIC Tokyo will also create clusters of companies, entrepreneurs, startups, investors, researchers, and institutes around sectors, which will be important to industries in the future for Japan. In the area of energy and the environment, CIC Tokyo will partner with Energy Tech Meetup, Energy Tech Study Group, and Green Teach Lab. For sports tech, CIC Tokyo will collaborate with the INNOVATION LEAGUE, which is cosponsored by the Japan Sports Agency and SPORTS TECH TOKYO. CIC Tokyo will work with LEO Pharma, a pharmaceutical company, in the field of life sciences, and with WOMB, an acceleration program, in the field of wellness.
Pursuing their mission of "Connecting Innovators to Make Things Happen," Venture Café Tokyo, a sister organization of CIC Japan, is building an open innovation community where anyone can participate. Venture Café Tokyo's programming centers on its weekly innovation event called the Thursday Gathering. This year, Venture Café Tokyo expanded its activities to areas outside of Tokyo, including Tsukuba and Nagoya. Venture Café Tokyo makes up one of Japan's largest innovation communities with a total of over 15,000 people expected to join events in 2020.
■About CIC
CIC is a global leader in building and operating innovation communities. Founded in 1999 in Cambridge, MA, CIC is one of the first companies to offer flexible office space and coworking options for innovators and entrepreneurs with the mission to find solutions that fix the world's problems. As of 2019, CIC has approximately 1.2M square feet (110K square meters) open and in development in nine cities. The company has supported over 6,000 startup and technology companies, and over $8 billion has been invested in companies that began within CIC spaces. The company is privately held and has cofounded a number of mission-aligned organizations including Venture Café, CIC's rapidly growing global network of nonprofit innovation ecosystem-building organizations, as well as District Hall, Impact Hub Boston, LabCentral, and MassRobotics. Over the next ten years, CIC plans to grow its network of innovation hubs to create positive impact in 50 leading cities around the world. More info at cic.com.
■Message from CIC Japan Chairman Takaaki Umezawa (Chairman of A.T. KEARNEY Japan Corporation)
CIC is a community for entrepreneurs of all kinds and a space that brings brilliant minds together to foster new ideas through open communication and a variety of programs. Our worldwide network and diverse team await you. We provide an exceptional environment for visionary innovators driving innovation in society and industry. Come and join us!
■Message from CIC Japan President Yasuhiro Yamakawa (Associate Professor at Babson College)
CIC Japan is opening the "Tiger's Gate" (Toranomon) in Tokyo to the world! We look forward to connecting gateways across the globe and fixing the world through innovation. We invite you to join forces with us. Let's create our future and make our world better together.
■Contact Information
・Inquiries about space
Please contact us through the CIC Tokyo inquiry form
https://jp.cic.com/en/contact-us/
・Inquiries about this press release
CIC Japan Public Relations
tokyo@cic.com