Press release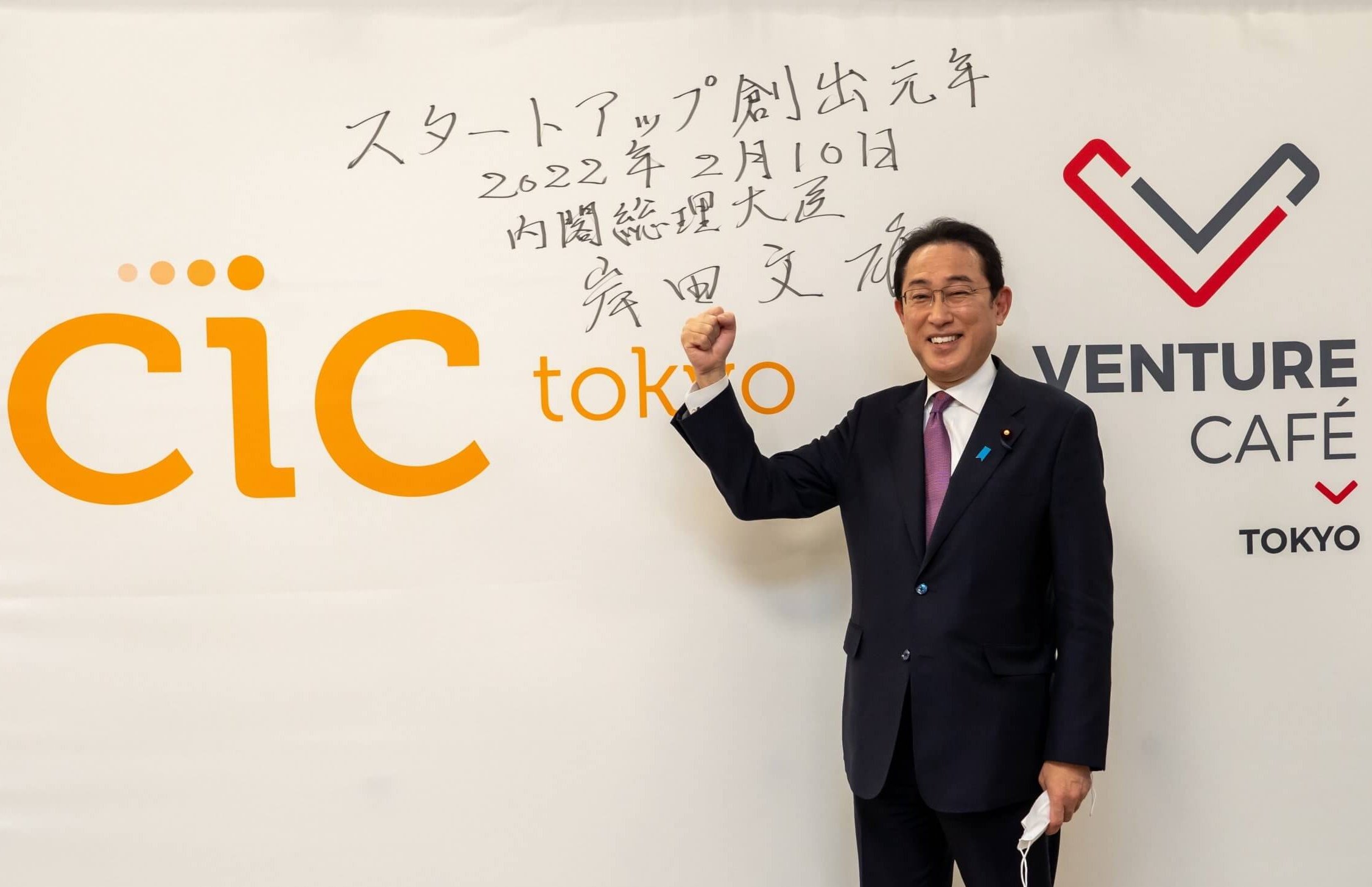 CIC Tokyo, one of the largest innovation centers in Japan with the capacity to be home to more than 250 companies, has been one of the most active places for startups and innovation in Japan. Since opening in October 2020, CIC Tokyo has hosted more than 240 innovation-related events. Given his commitment to supporting startups in Japan, Prime Minister Kishida visited CIC Tokyo to connect with the community and meet with entrepreneurs.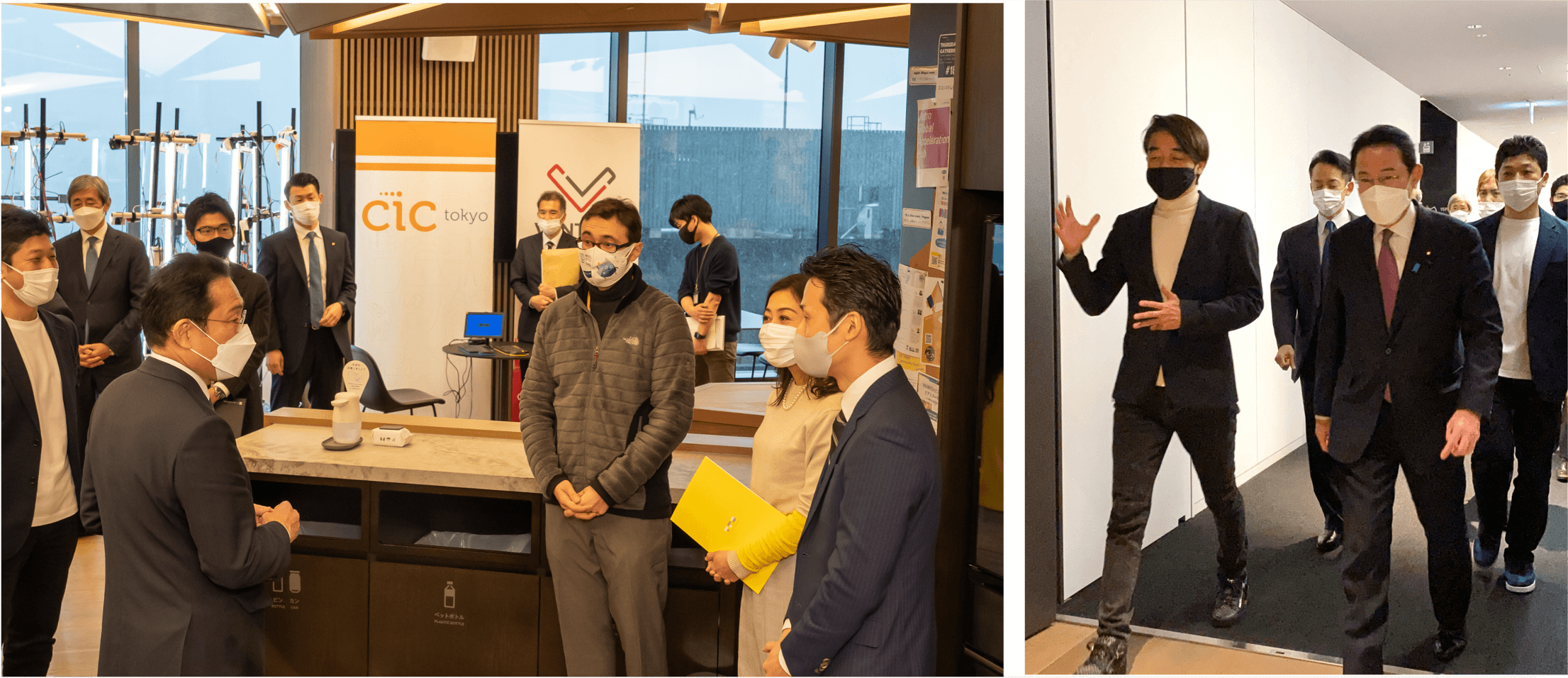 During his tour of CIC Tokyo, Prime Minister Kishida visited the CIC Tokyo event space, coworking space, and facilities that are dedicated to building the innovation community in Japan. Then he joined a discussion with four successful Japanese entrepreneurs. They discussed how Japan can nurture entrepreneurs and mobilize human resources for startups. In addition, he discussed how governmental programs can support startups and the ways in which the public sector can aid their growth through funding and other types of support, including purchasing more goods and services from startups.
After the discussion, Prime Minister Kishida spoke with media to share his enthusiasm for promoting startups.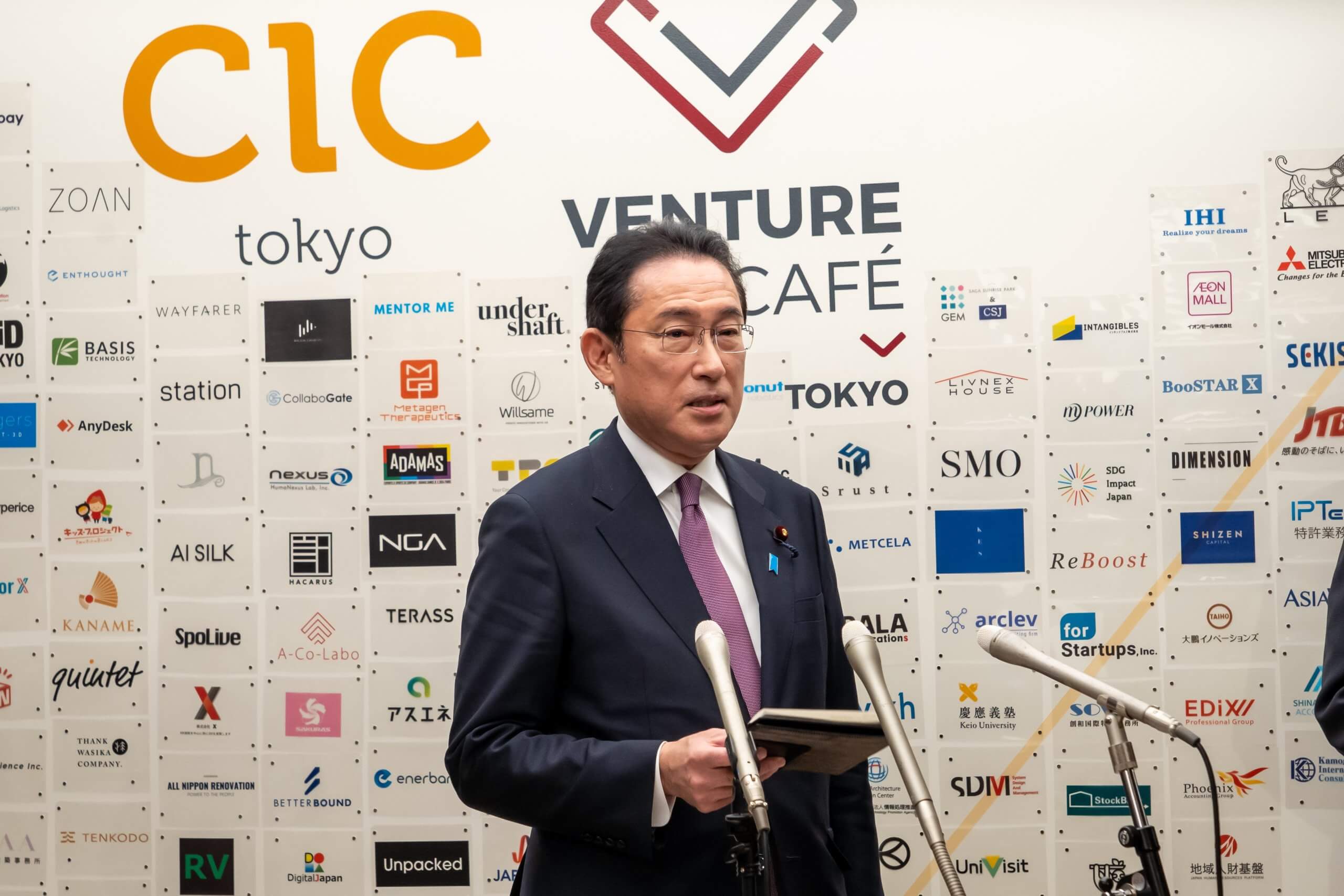 As the largest startup center in Japan, CIC Tokyo will continue to support the community to help accelerate innovation in Japan. CIC Tokyo regularly hosts innovation related events and programming that is open to the public.. If you are interested in joining our events or are looking for office space, please visit https://jp.cic.com/ .