Energetic Atmosphere, Comfortable Space, and Community
CIC Tokyo is committed to fostering a strong community that truly cares about being "Innovation Leaders". The hallways are intricately designed to encourage unexpected encounters, and the atmosphere is conducive to starting a casual converstation with other CIC members.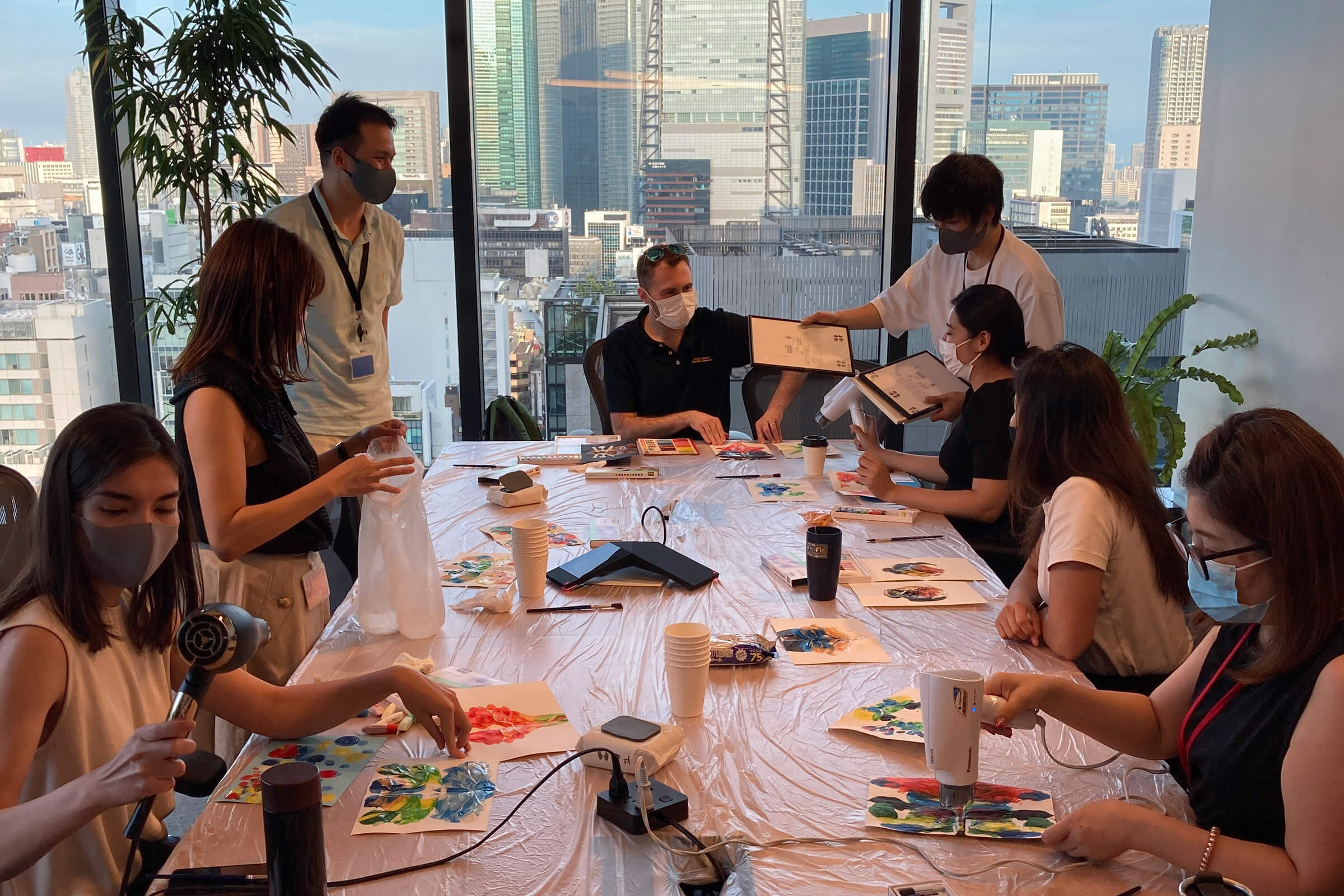 Community Events
A variety of events are held each month in hope to create a community where residents are not only connected through business, but also their personal interests like food, sports, beauty, wellbeing and other activities.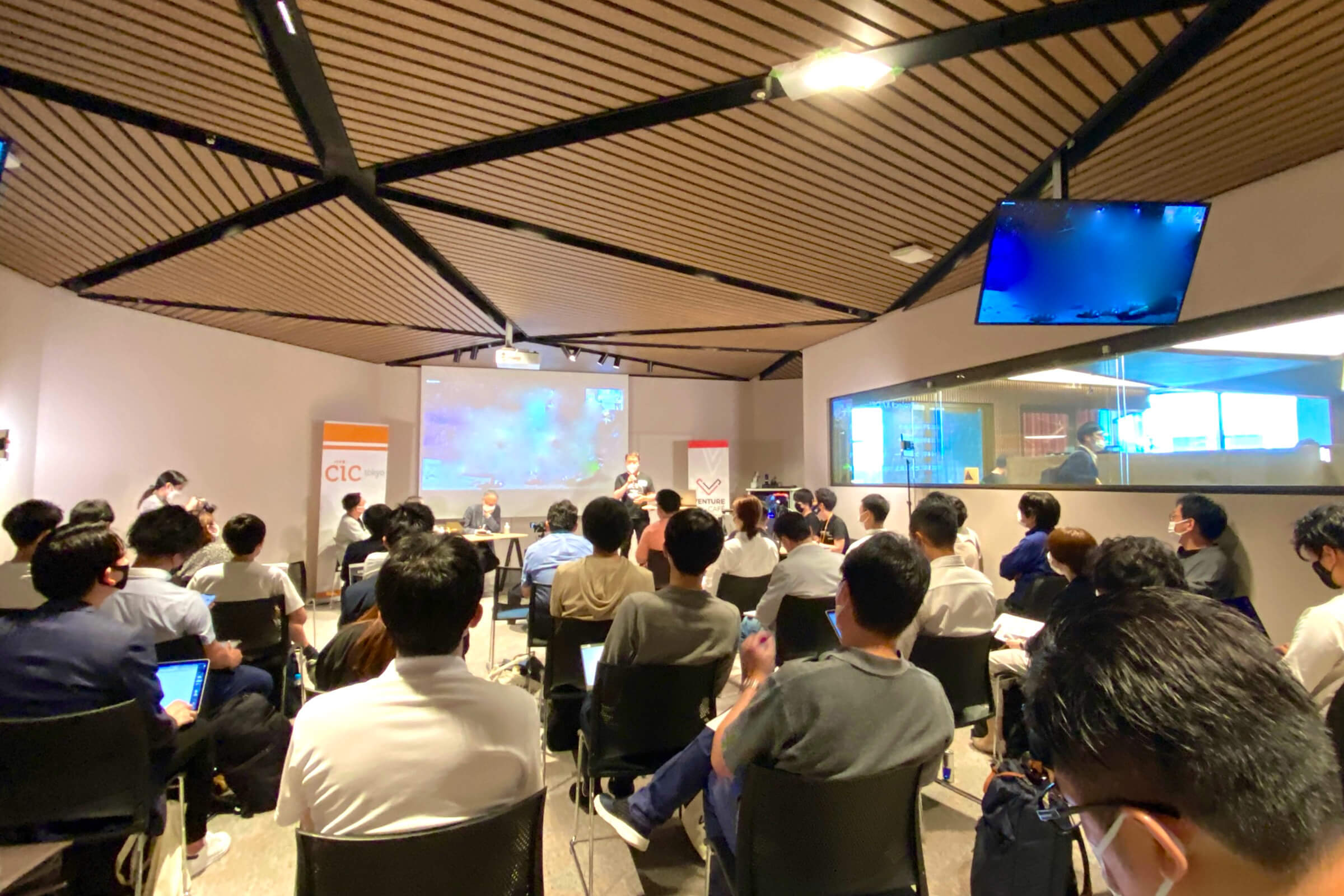 Seminar and Conferences
We run a number of events that are attended by CIC members as well as many non-members; some are hosted by CIC, others by residents, and about a dozen are held each month. We believe that a wide variety of participants is key in creating an open and vibrant environment.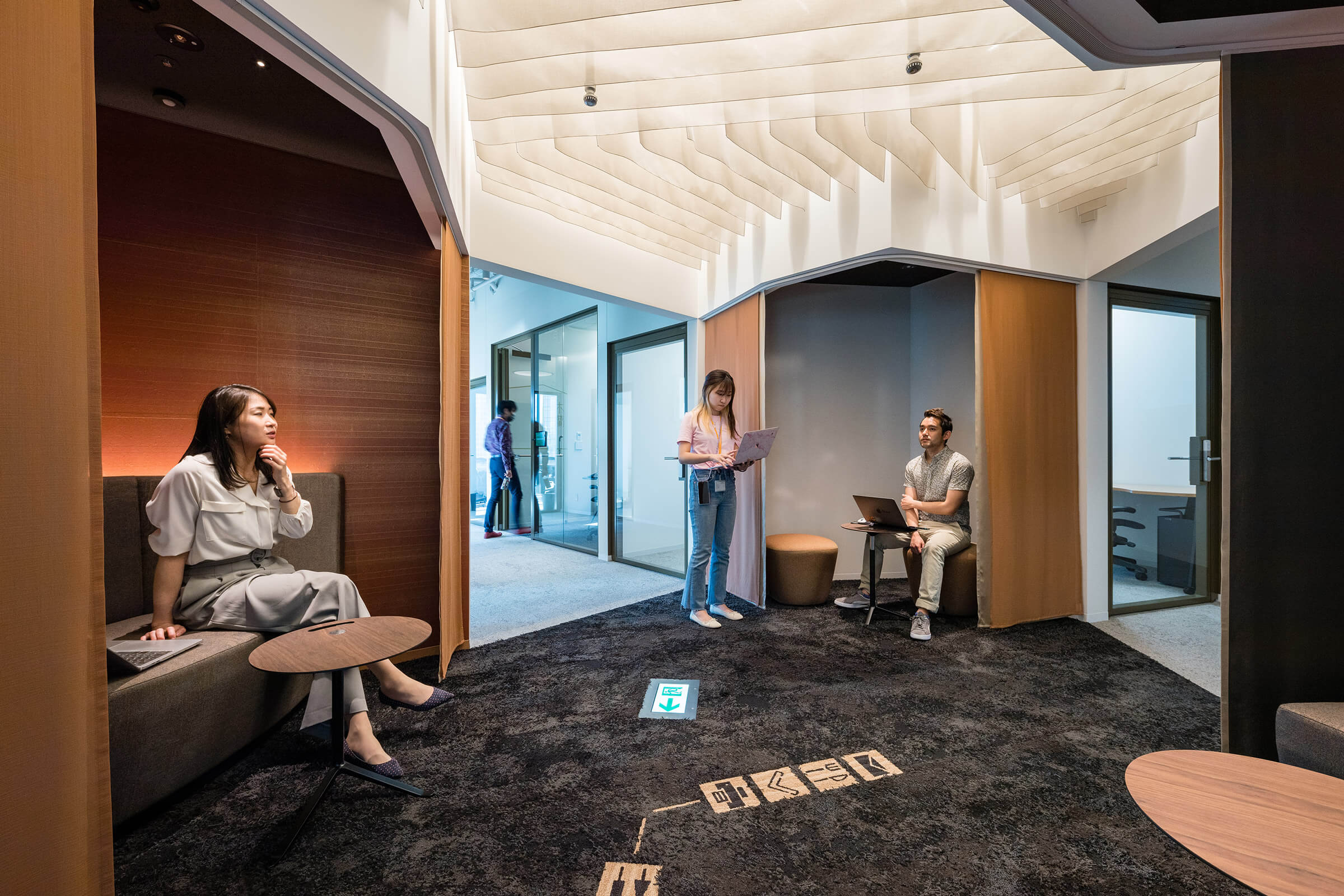 Interior Design that Bring People Together
CIC Tokyo is designed to be a space where "innovation is around the corner" and "new encounters are effortless". "Roji-corners (a small sitting area)" are set up in the corridors to ease conversation with anyone you meet, and the corridors are designed to give the passerby a glimpse of the path ahead to encourage them to explore their neigbors.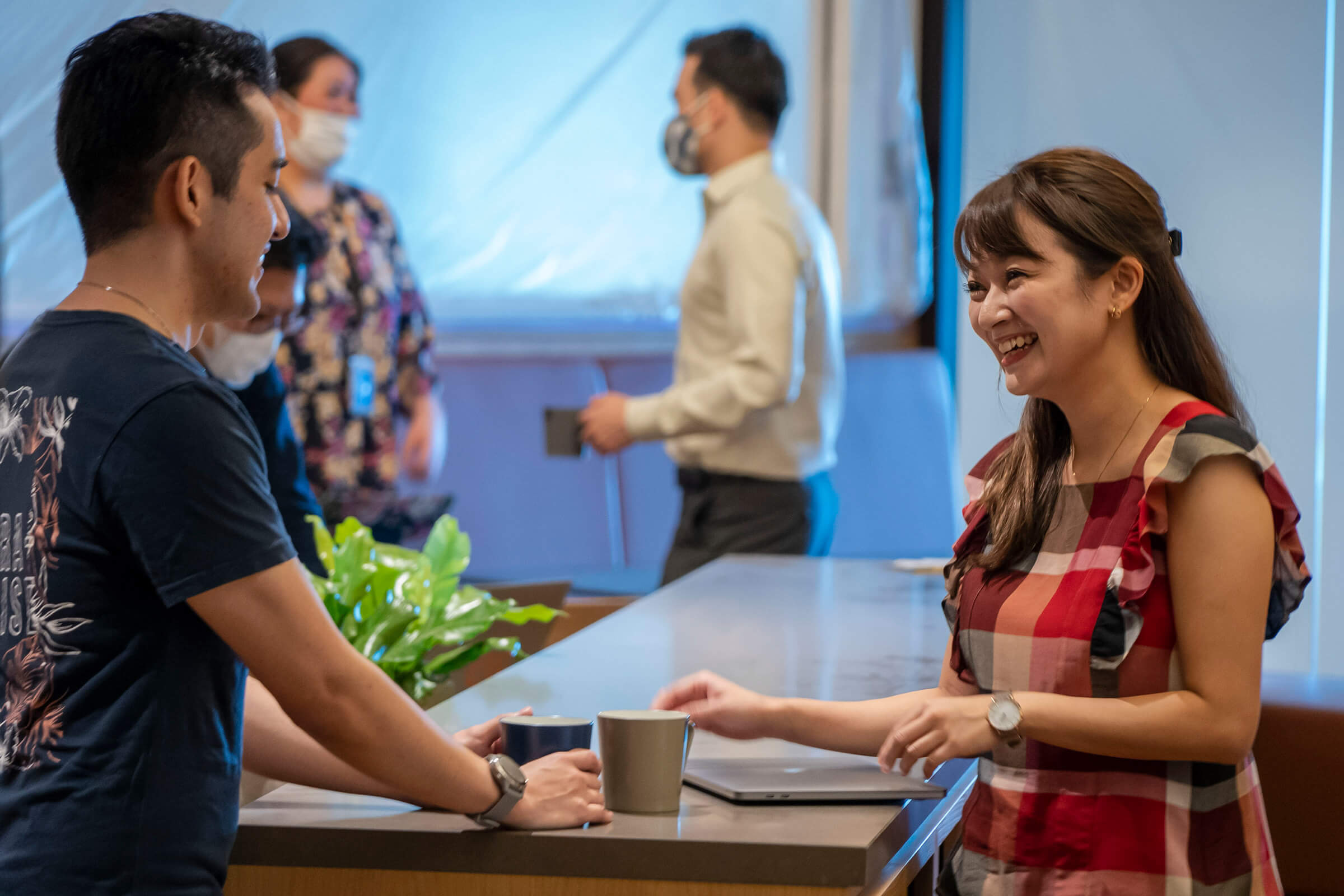 Friendly Atmosphere
We aspire to create a space and environment that feels like working in one large company, where people gradually get to know each other and say hi, or get in a casual chat with the staff around the reception area.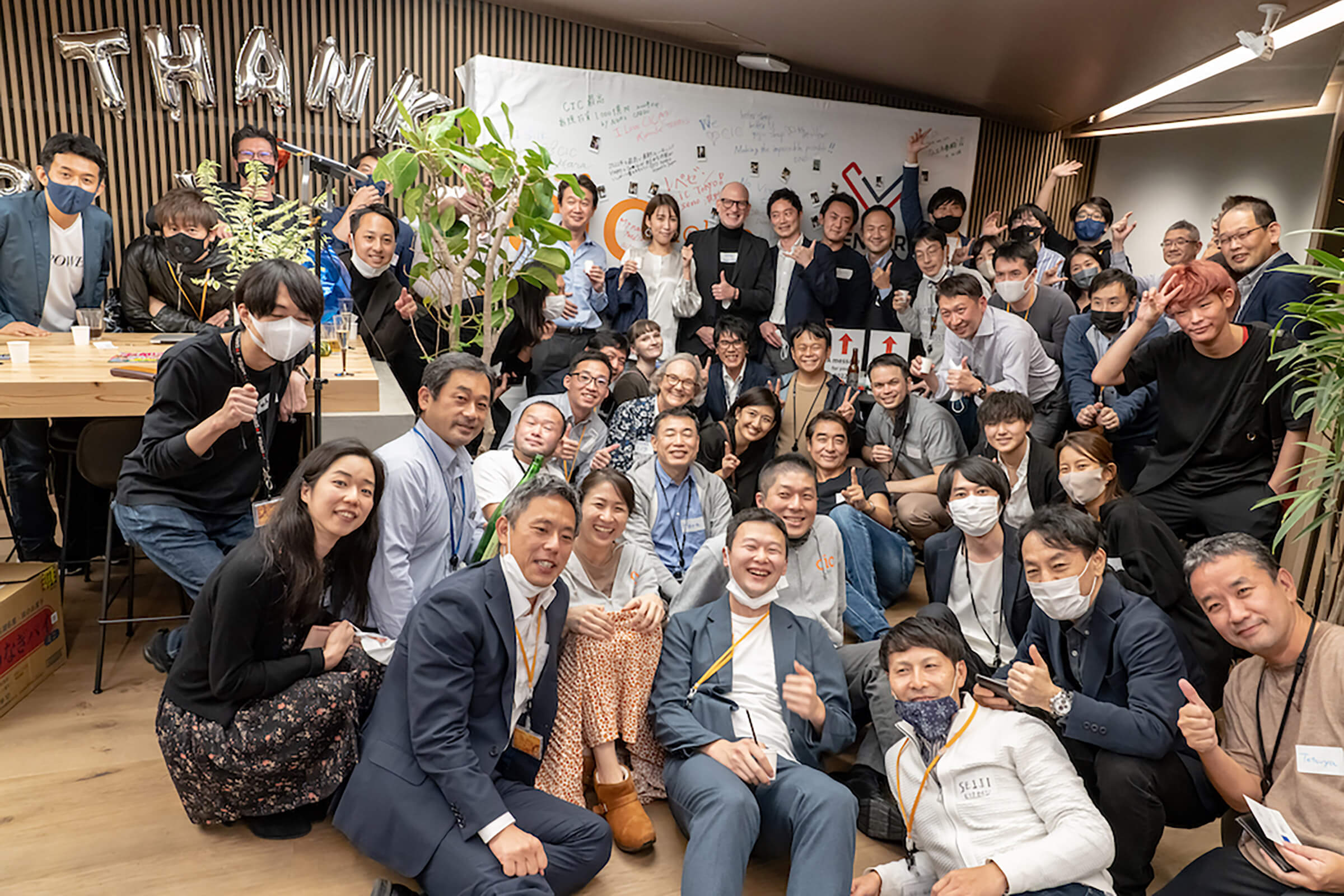 Diverse Crowd
At CIC Tokyo, we value DEIB, which stands for Diversity, Equity, Inclusion, and Belonging, respectively, and are committed to building a diverse community that is not binded by nationality, religion, or gender.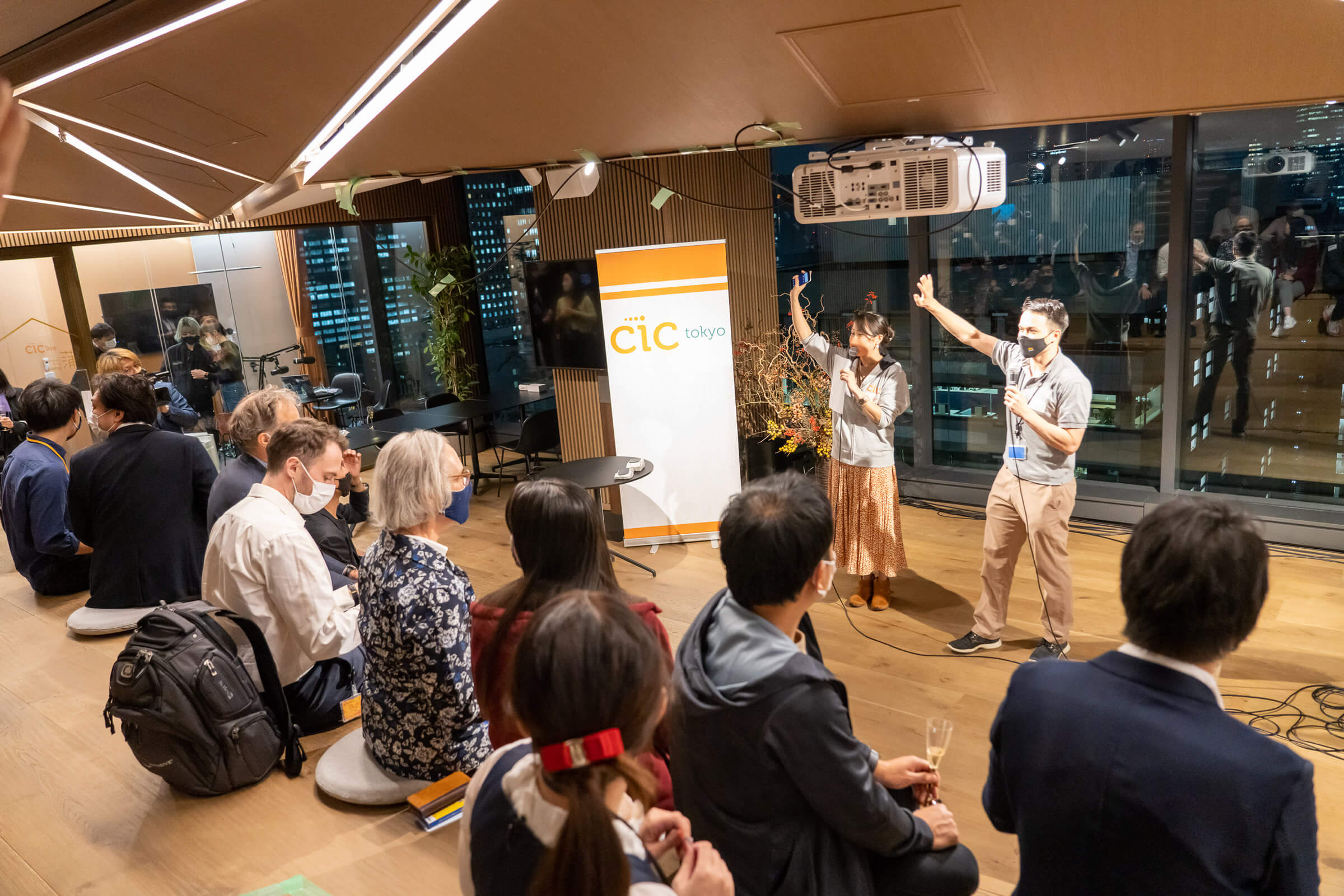 Industry Specific Communities
Recognising and sharing social issues amongst related fields and companies, and an environment where you can easily find partners to tackle these together, is crucial in nuturing innovation. CIC Tokyo works with a variety of companies, organizations, and government agencies to build a community specializing in fast-growing business fields, and to support startup innovation from a variety of perspectives.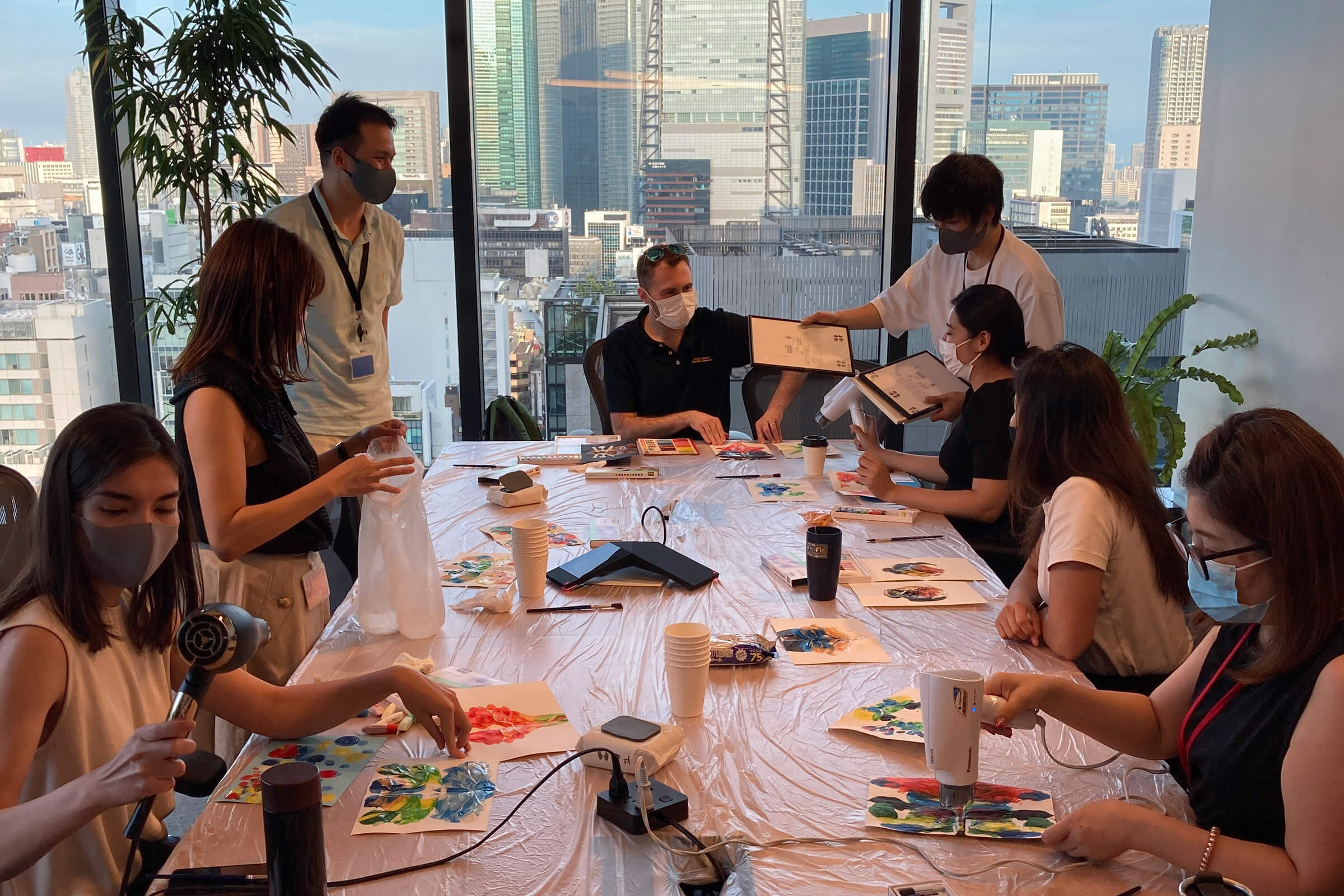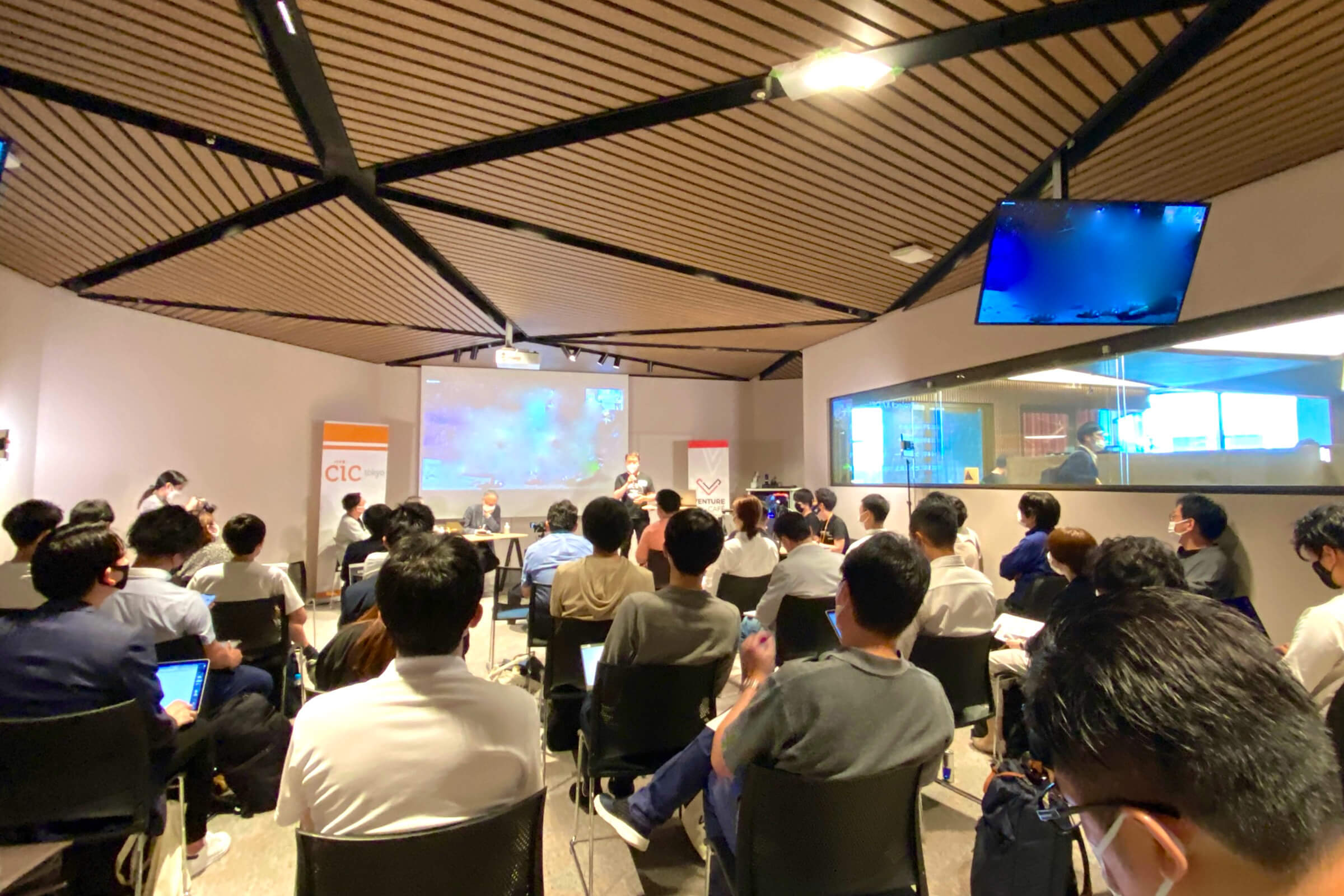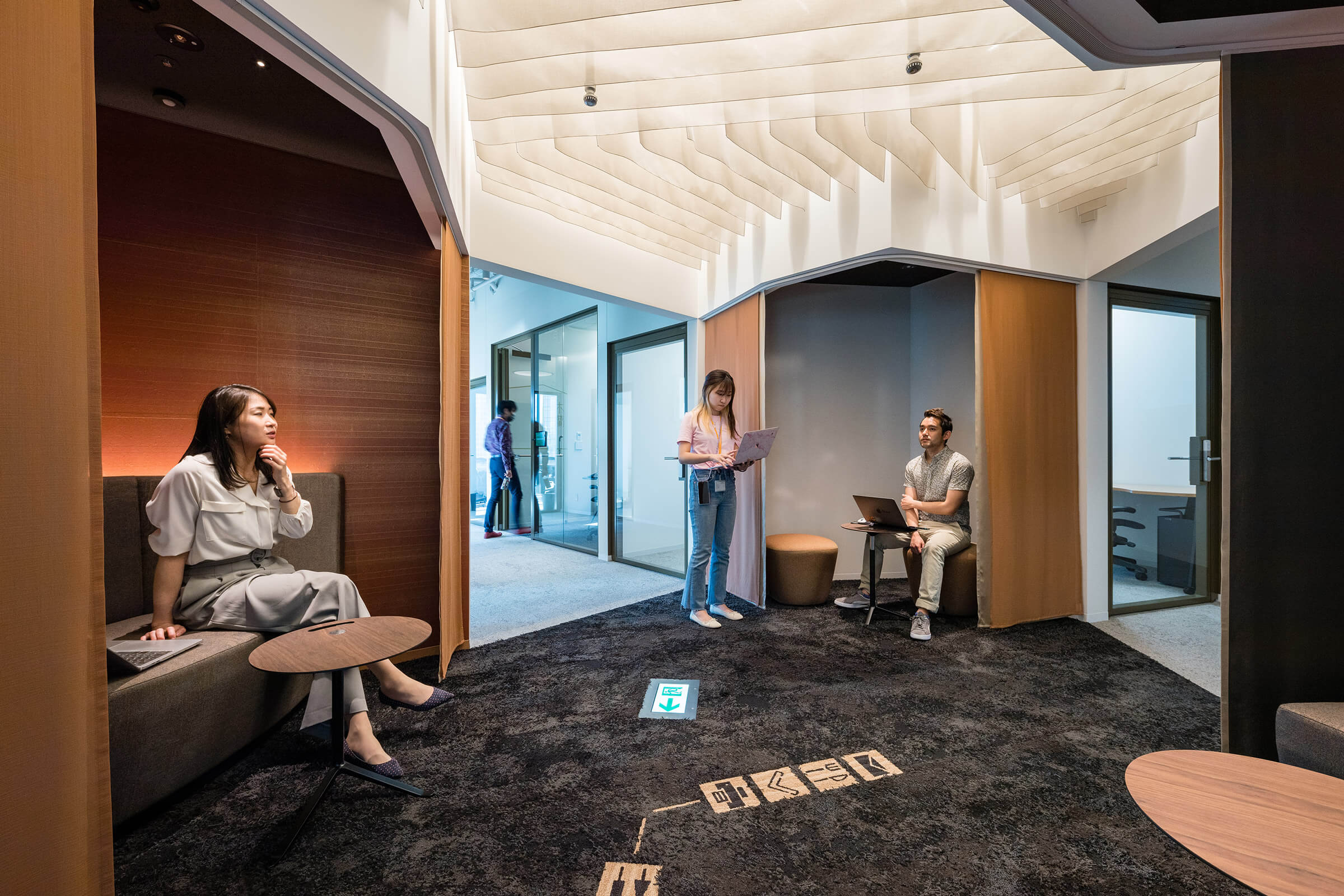 Interior Design that Bring People Together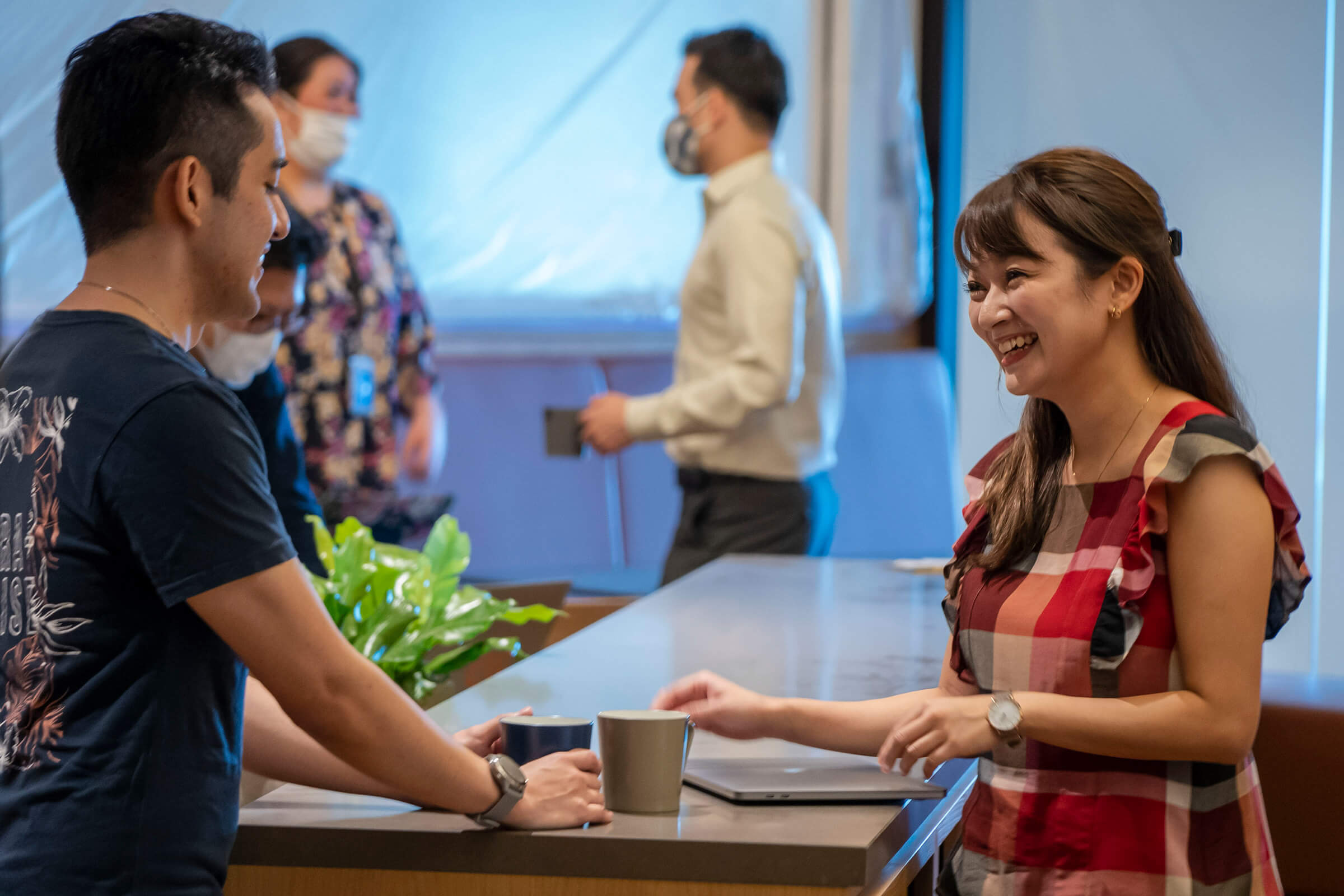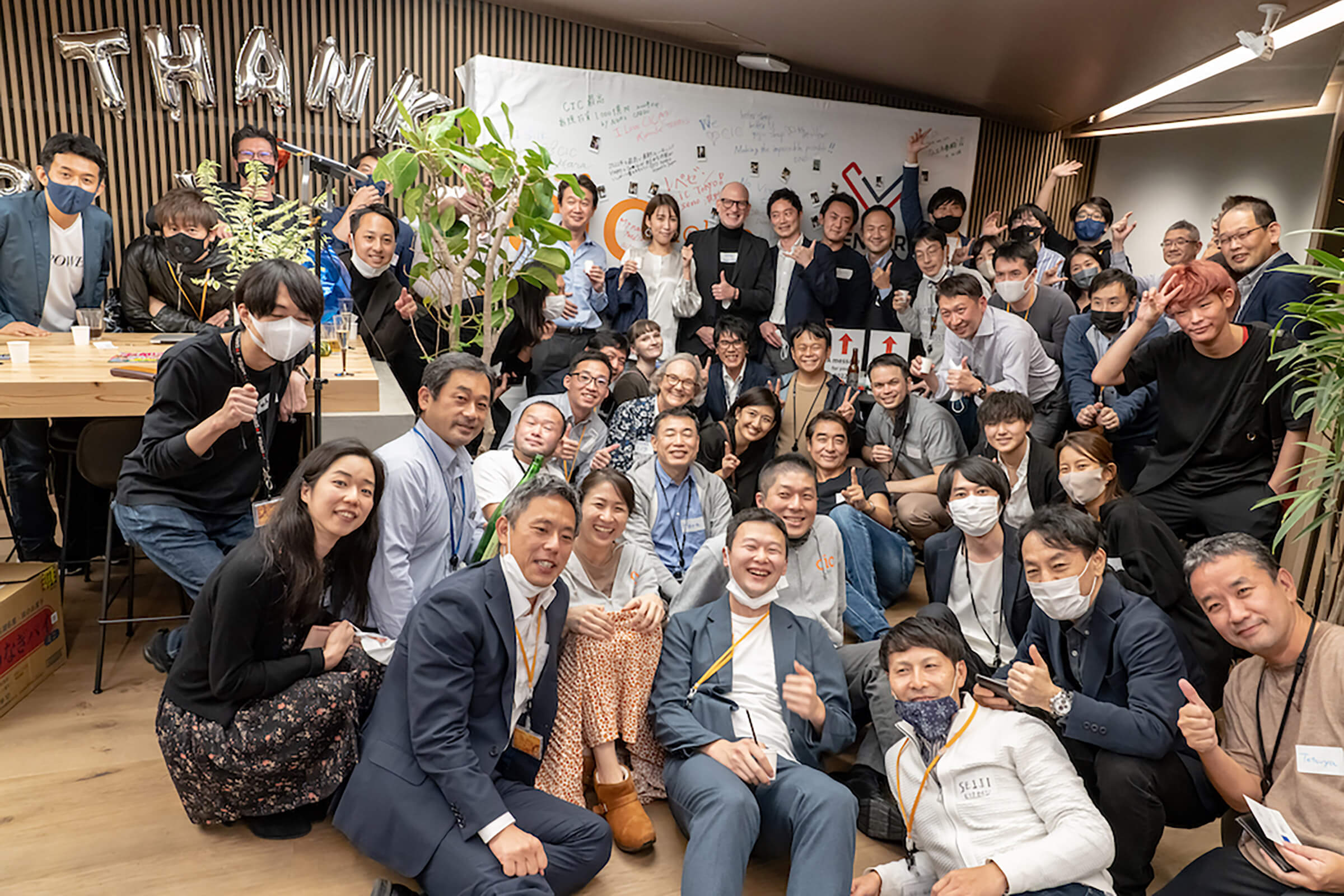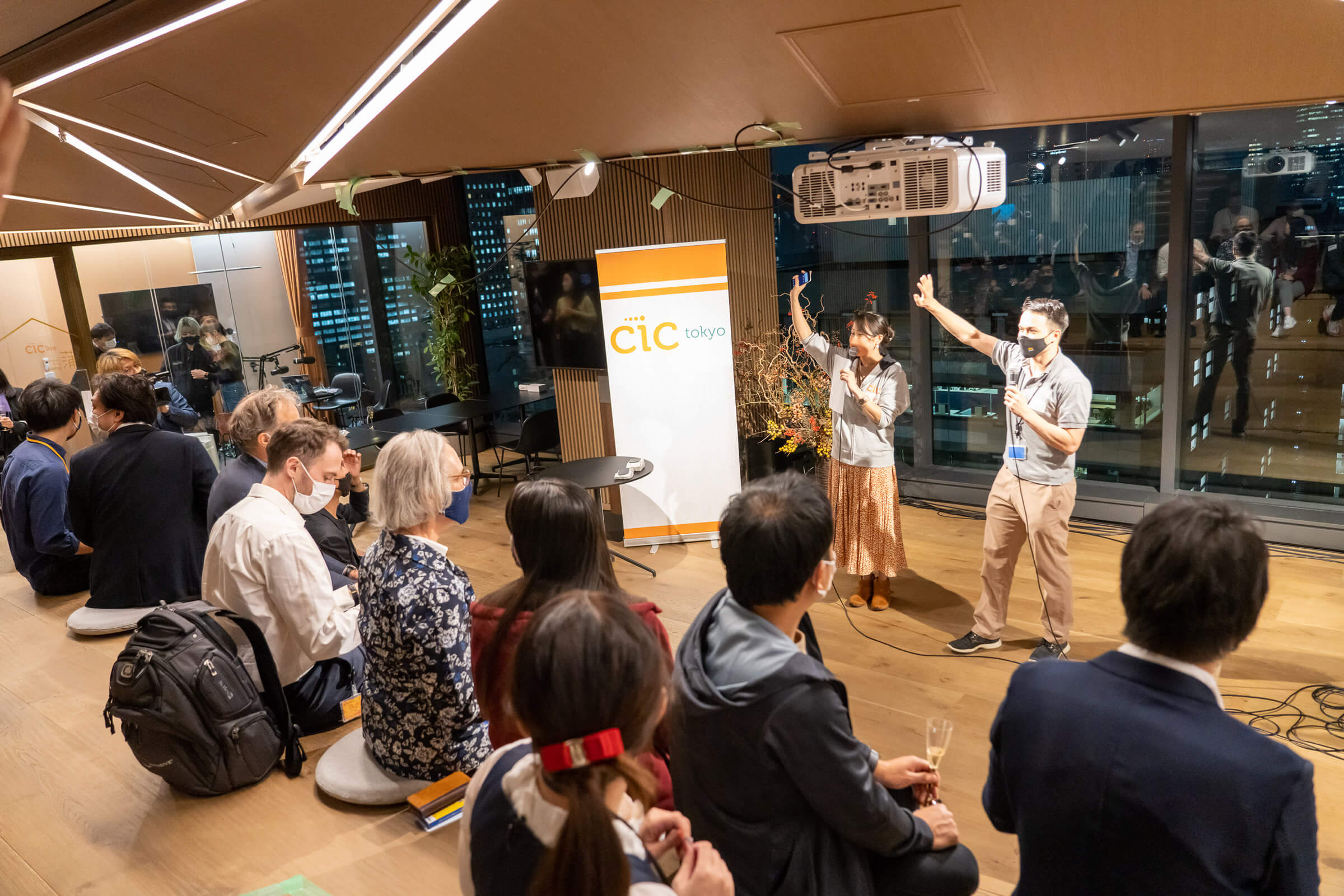 Industry Specific Communities
Startup Ecosystem : The CIC way
At CIC, the term "startup ecosystem" is frequently used to describe the world we are aiming for. Ecosystem" means "ecosystem," and therefore an "ecosystem for startups" is an environment in which large companies, university research institutes, and public institutions create networks to support startups' growth from multiple perspectives and facilitate the creation of new connections and initiatives. In addition, in order to increase the number of startups that are active globally, CIC aims to secure networks with overseas locations, including CIC's overseas offices, and to create a diverse community where startups can be active regardless of race, gender, religion, etc.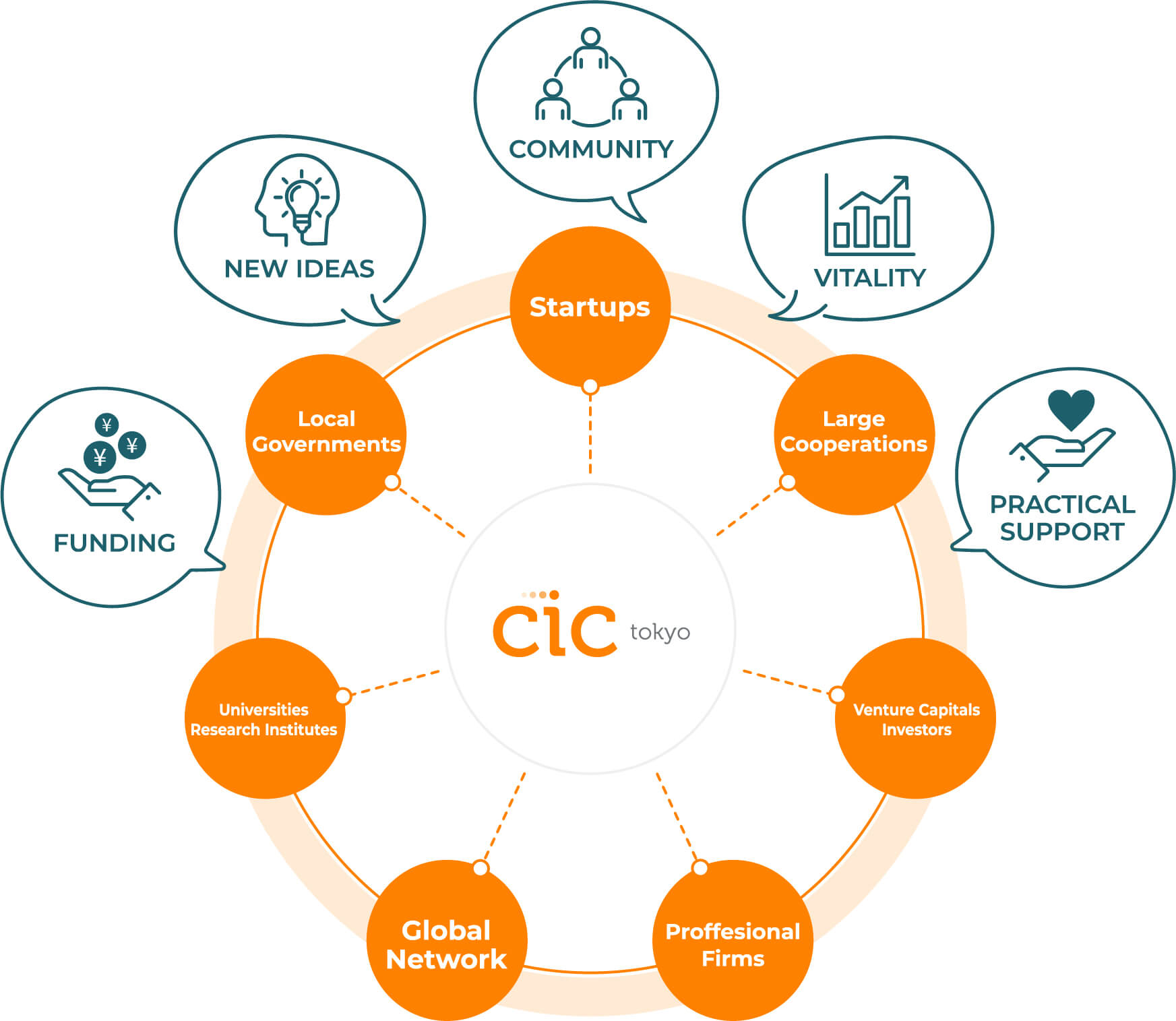 Community Projects
In order to accelerate innovation, CIC Tokyo has established "communities" that host regular meetups and events in several areas that are expected to attract more attention in the future. CIC Tokyo is the initiator and facilitator of these activities, while the participating companies and individuals take the initiative in activating the community, aiming to create an active community in which new possibilities are constantly being born.
CIC's Diverse Members
CIC is home to not only leading startups, but also large corporations, local governments, venture capitalists, professional firms, and other players necessary for startups to succeed.