Announcement
On February 24th, CIC Tokyo held one of its first diversity events in collaboration with Jaspora, the largest platform promoting the African diaspora in Japan. The hybrid session proved to be a huge success with over 250 participants from more than 24 different countries, marking a historical moment for CIC Tokyo as the most international and inclusive event yet.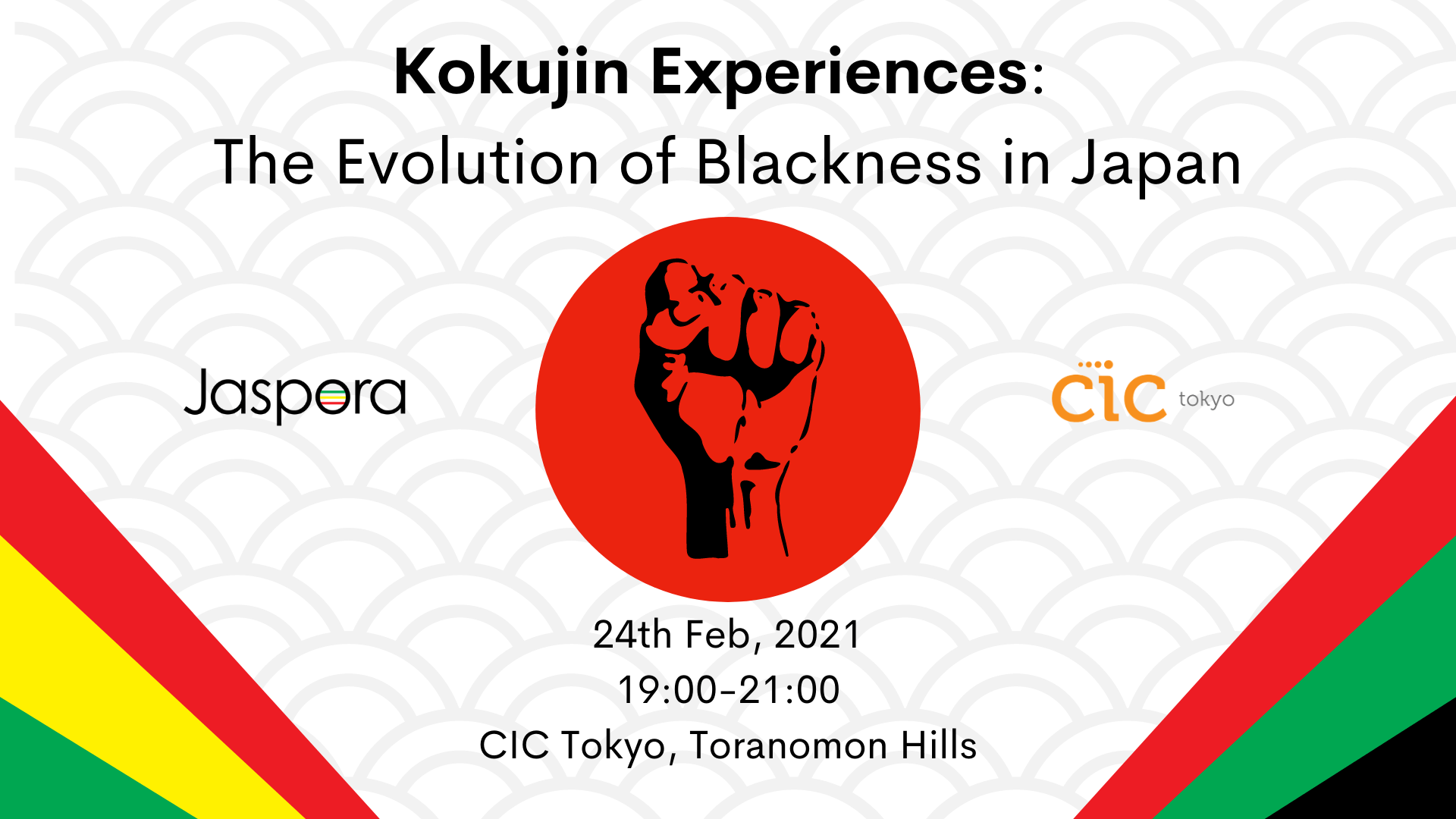 To start, Black History Month is an annual month-long celebration of Black history and achievement. This observance began in the United States in the 1920s and has since become one of the most widely celebrated traditions in the world.
In Japan, the history and accomplishments of the African diaspora are often overlooked, despite the increasing number of Black people in our society. We had university professors, columnists, students, Miss Universe Japan, and the founder of the LGBTQ Association join us on the event to discuss hidden racism towards Blacks in Japan. The session raised some powerful questions on ways to foster a positive change in a shifting cultural landscape.
【登壇者 / Guest Speakers】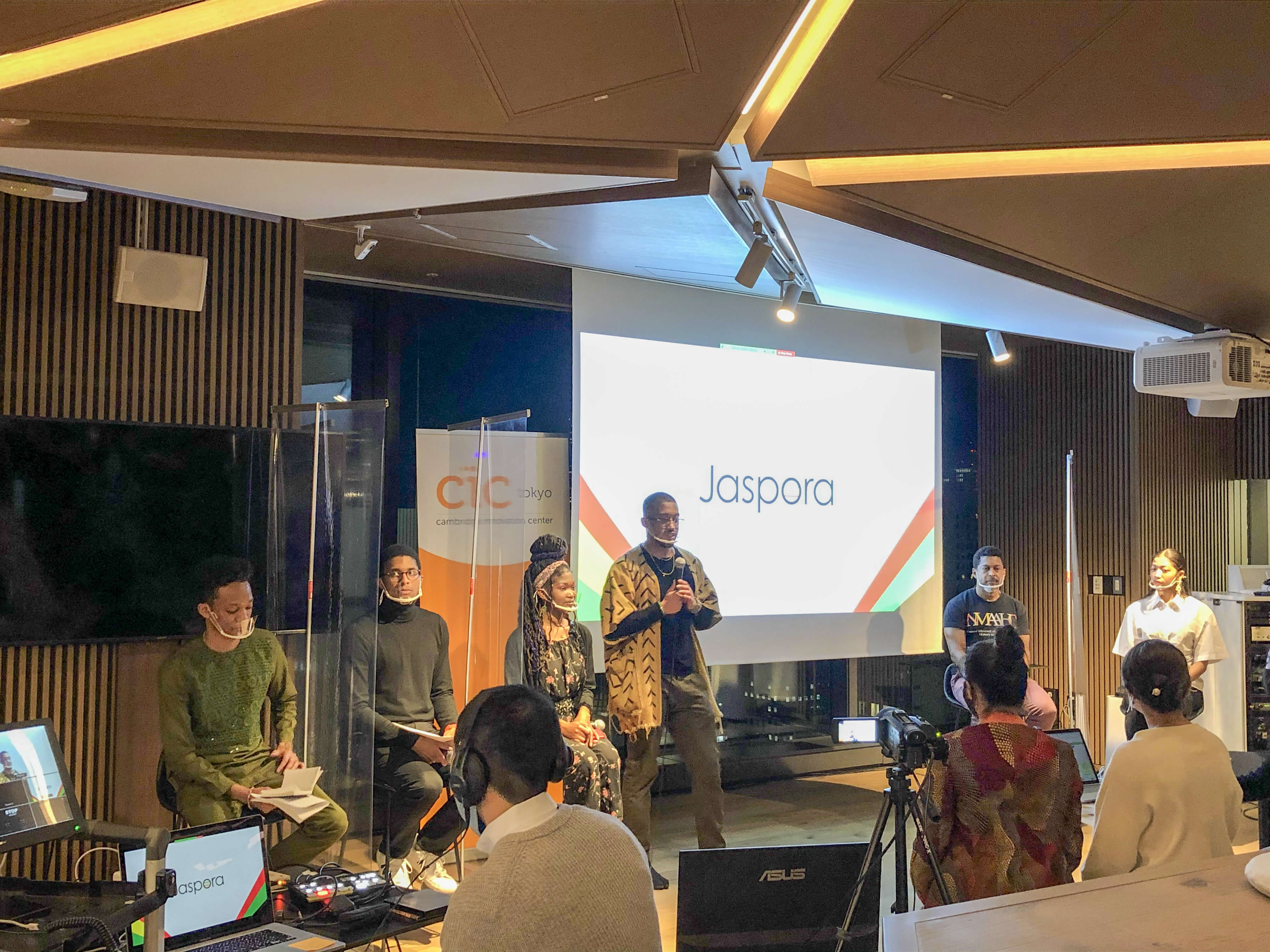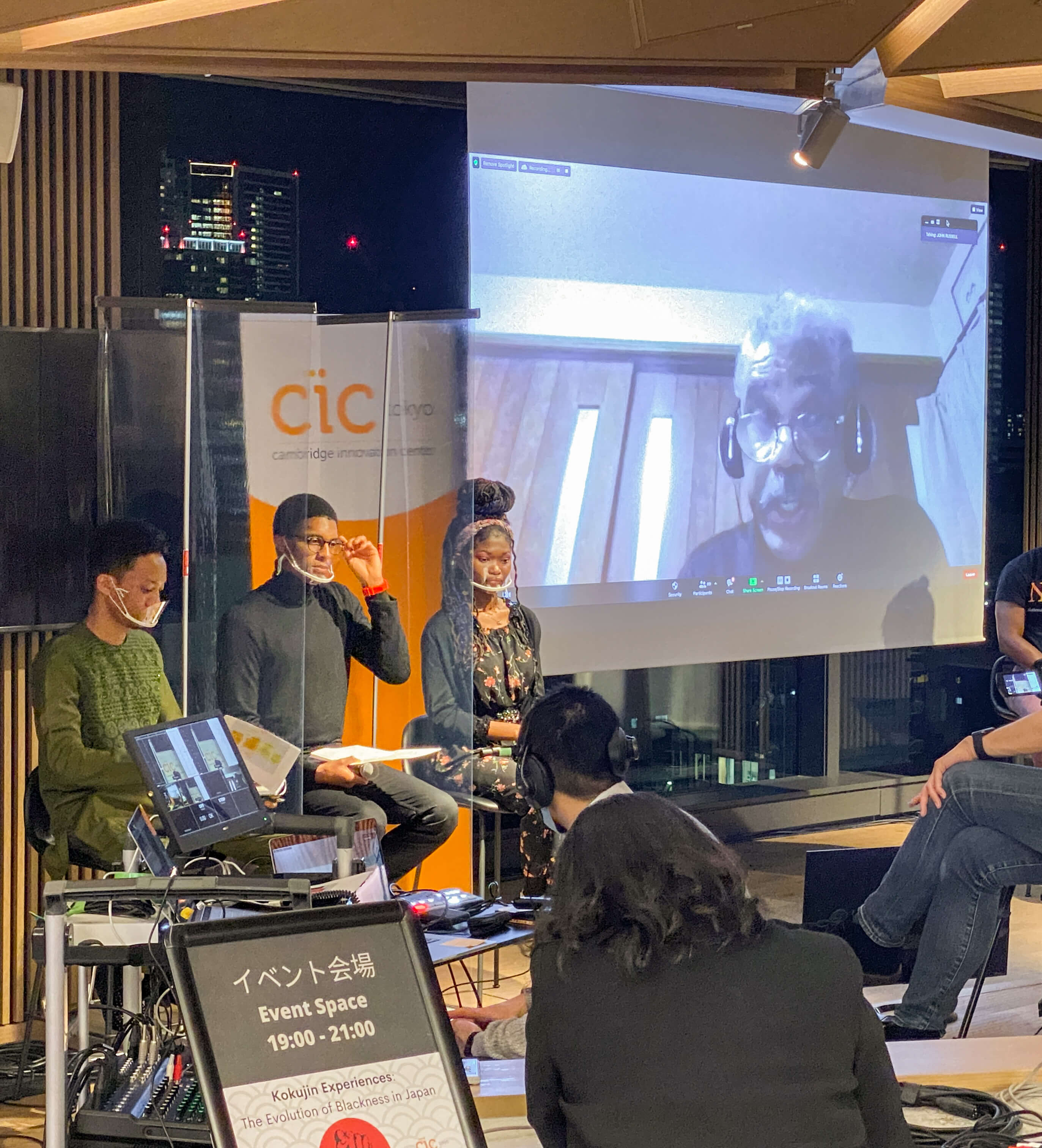 Mr. John Russell began by delving into the history of Blacks in Japan. It is believed that they first came into contact with Japanese people in the 16th century when the country was under a strict isolationist foreign policy. During this time, Black people were perceived as rare and were therefore treated with more respect. This changed drastically in the Showa era (1926-1989) when the erroneous view of Black equalling African Americans became more mainstream. The lecture brilliantly shed light on the changing attitude of Japanese society towards the African diaspora over time.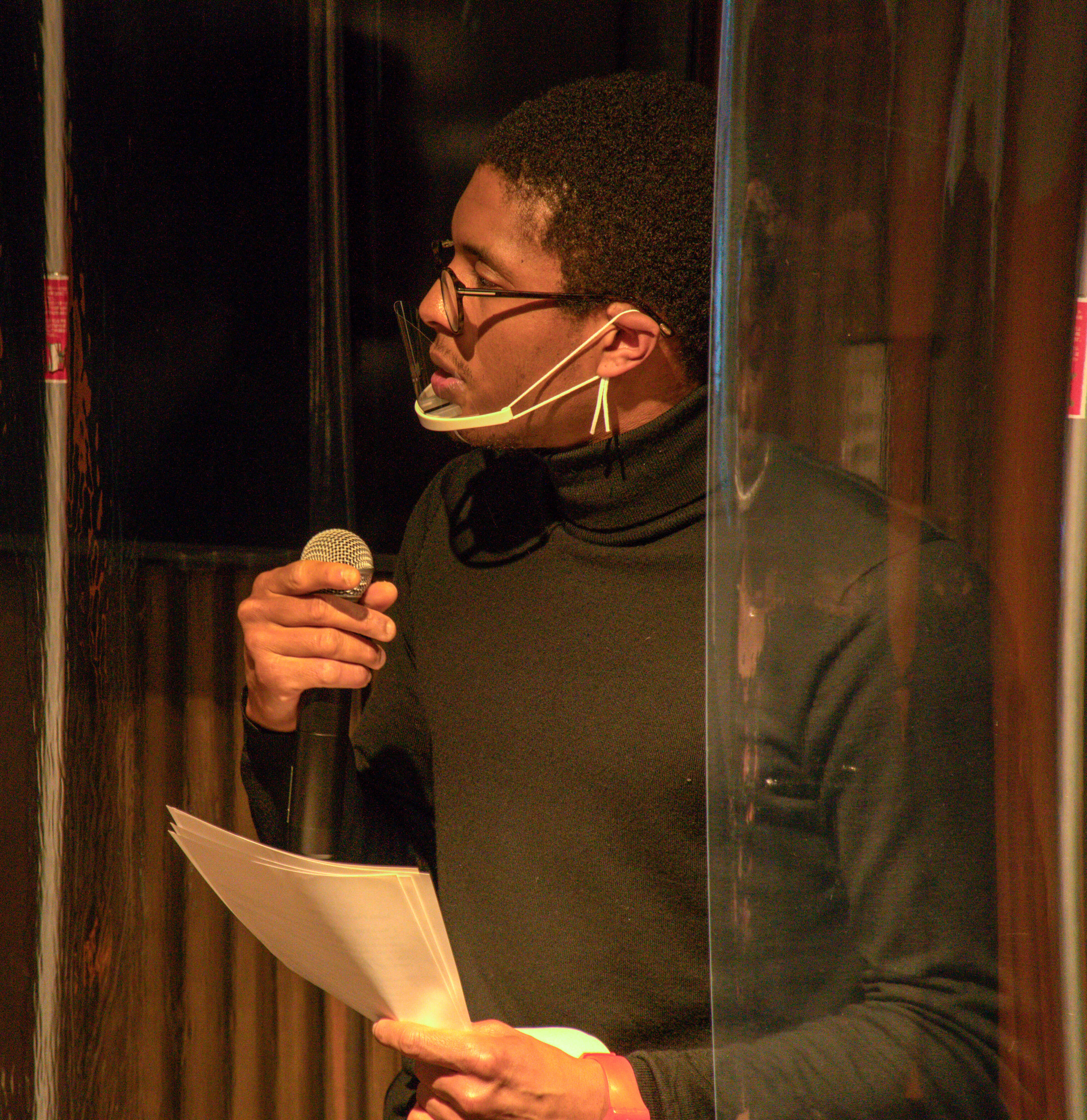 Next, Professor Warren Stanislaus gave us a glimpse into his class at Rikkyo University, stating that contrary to popular belief, the source of racism in Japan is ignorance, not hatred. He mentioned that the majority of his students are unaware of the hidden racism and discrimination prevalent in society today. Until recently, the image of Black people was skewed towards athletes and celebrities, leading many to believe that success for those of African descent equals being physically superior. It is only when former President Barack Obama was elected that this perception began to evolve; our society came to realize that Black people can also be intellectuals.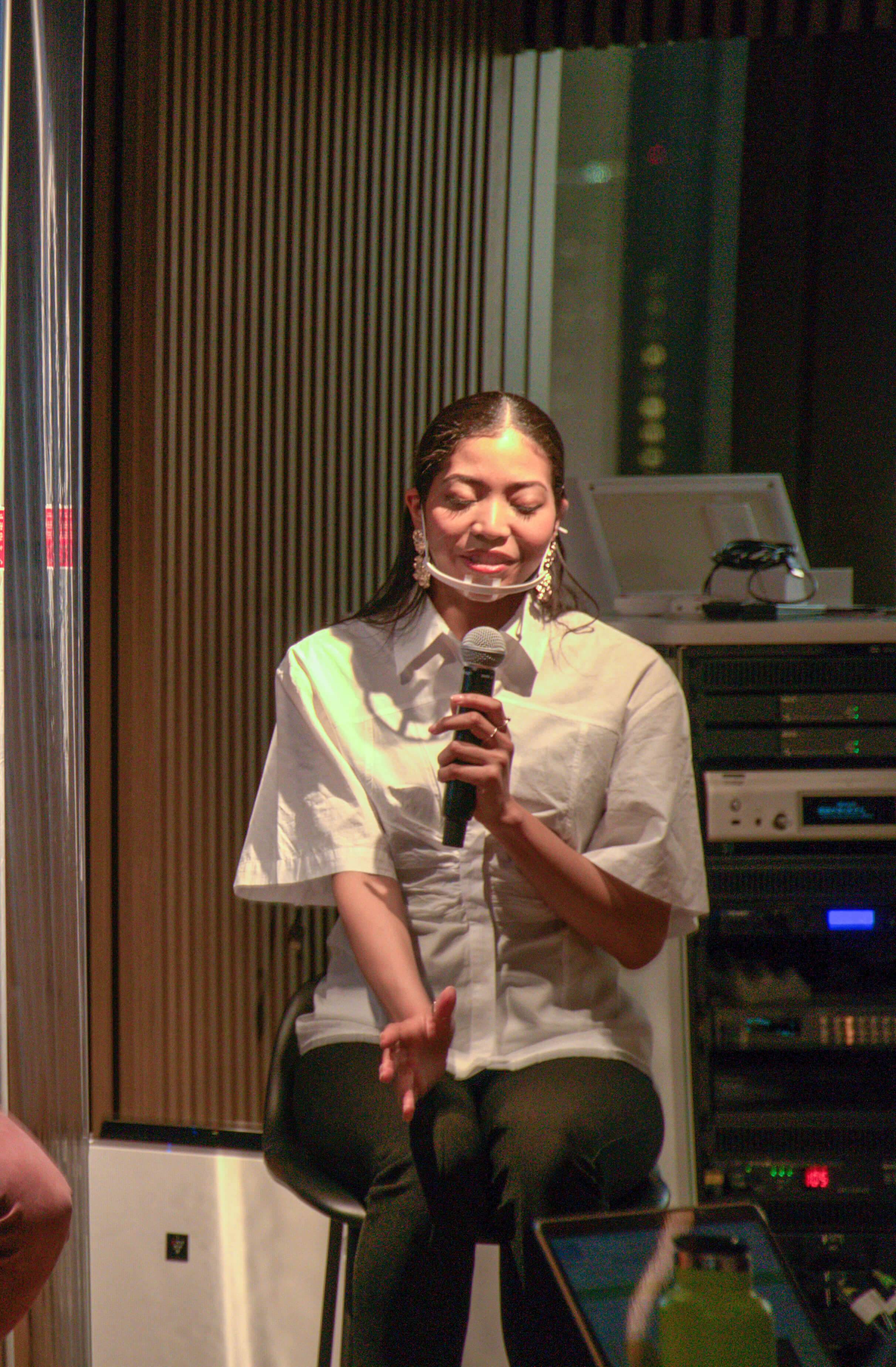 Aisha Michiki spoke from her personal experience, sending a heartfelt message about owning your identity with confidence. She encouraged those suffering from racial discrimination to speak up, reminding them that they are not alone in this matter.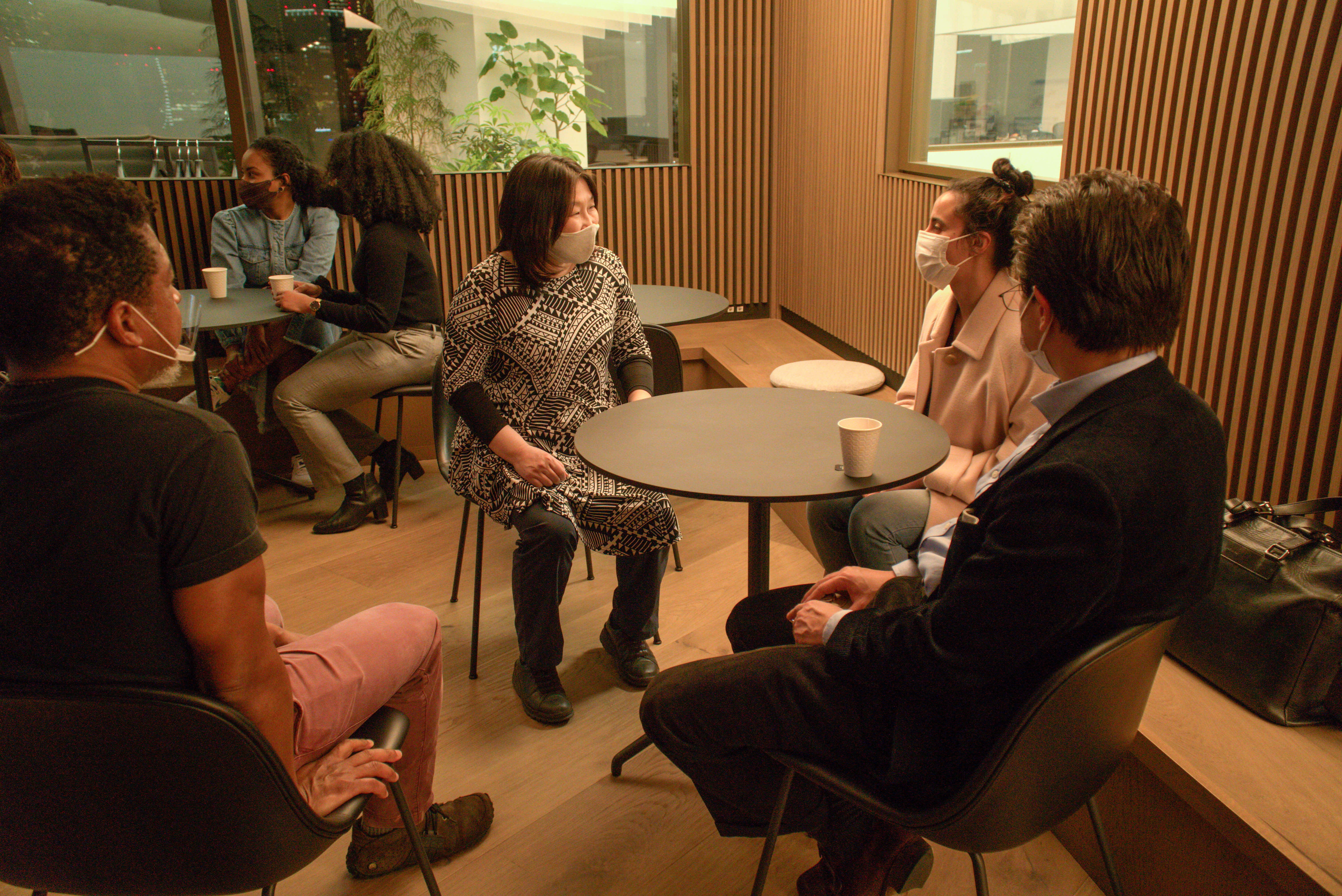 At this stage, all participants — both on-site and online — were divided into small groups and breakout rooms on Zoom for further discussion. The question "How can Japan become more inclusive?" sparked many fruitful conversations, allowing everyone to articulate their connection to the topic and more.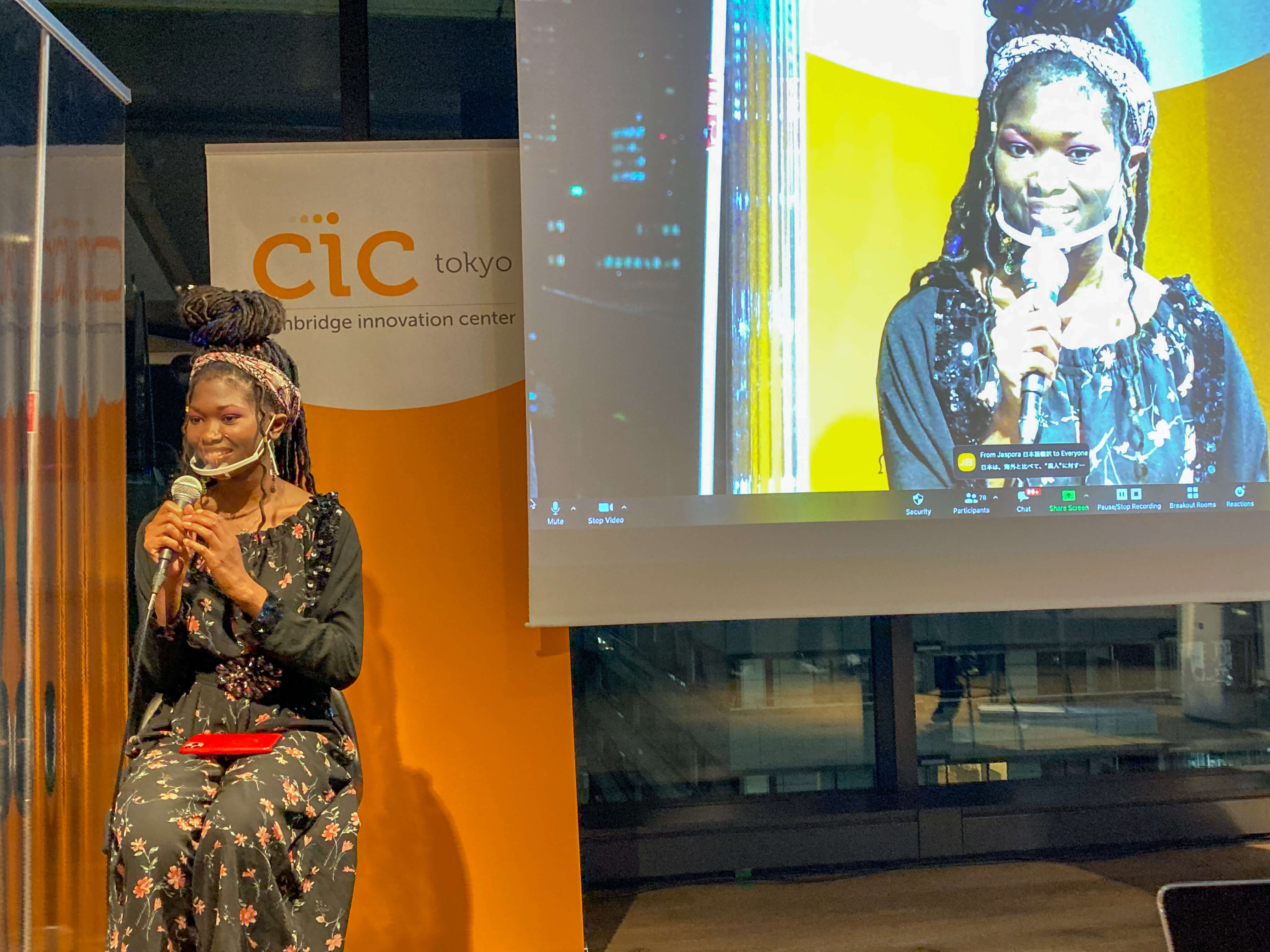 In the second half of the event, Bongekile Felicia Motsa touched on the whitewashing culture in Japan, pointing out that Black beauty has no representation in our media. She then remarked some discriminatory words and actions she had to endure in her unforgettable experiences with a Japanese partner and friends.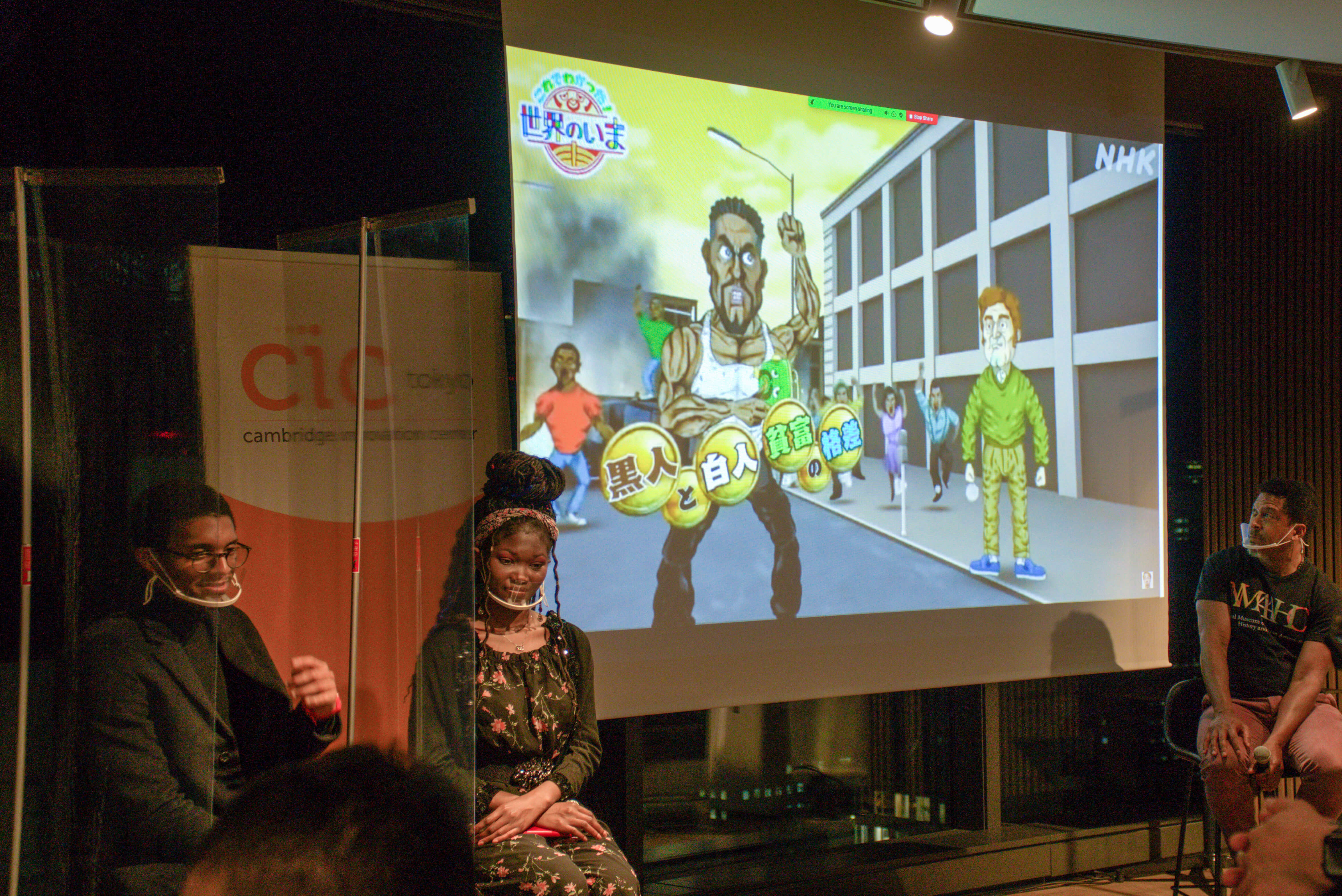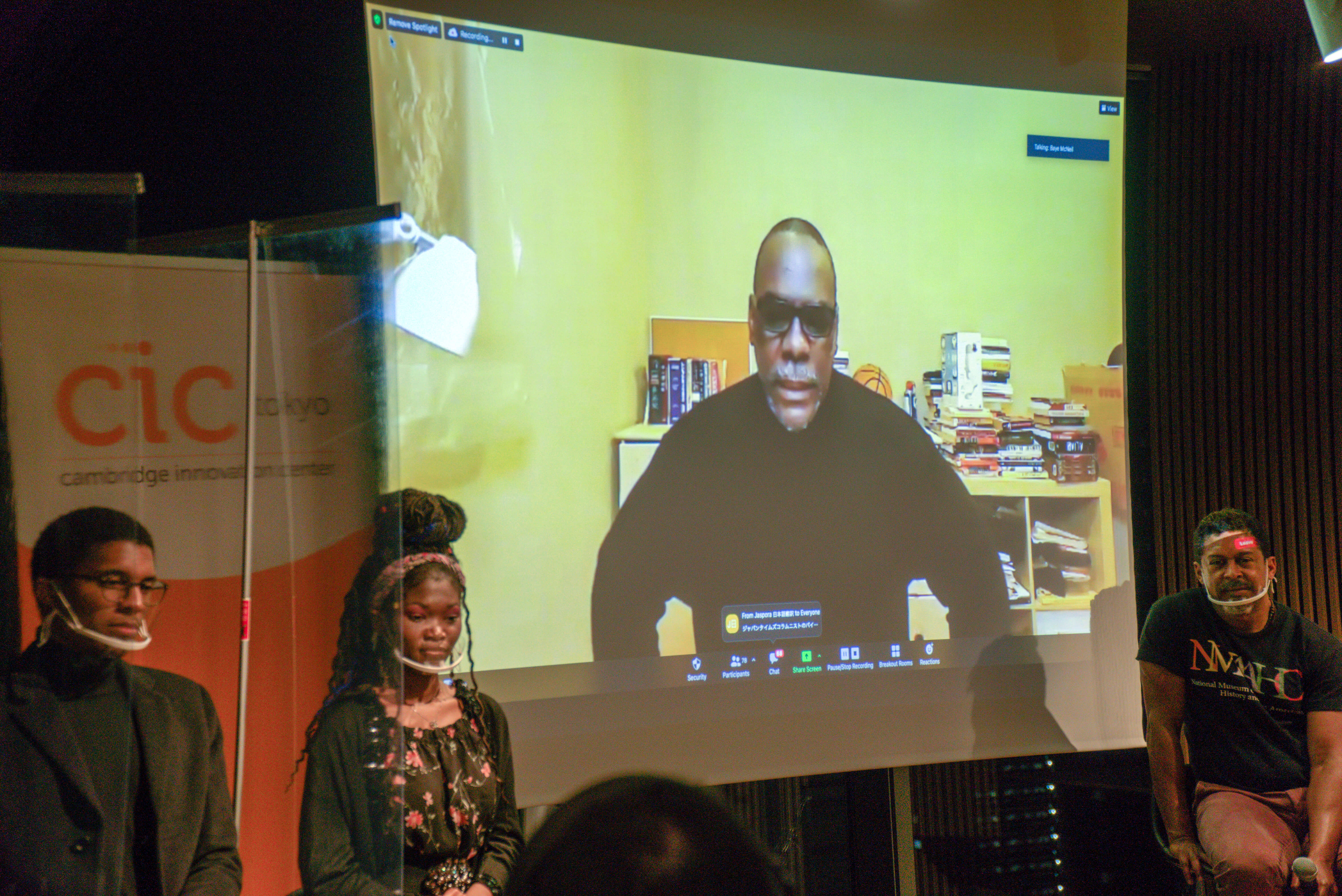 Baye McNeil added to the conversation about racism, sharing the question that often crosses his mind — "Is it discriminatory to assume that a person is discriminatory?" His answer was rather straightforward: what essentially determines the way an individual understands the world is his attitude towards it.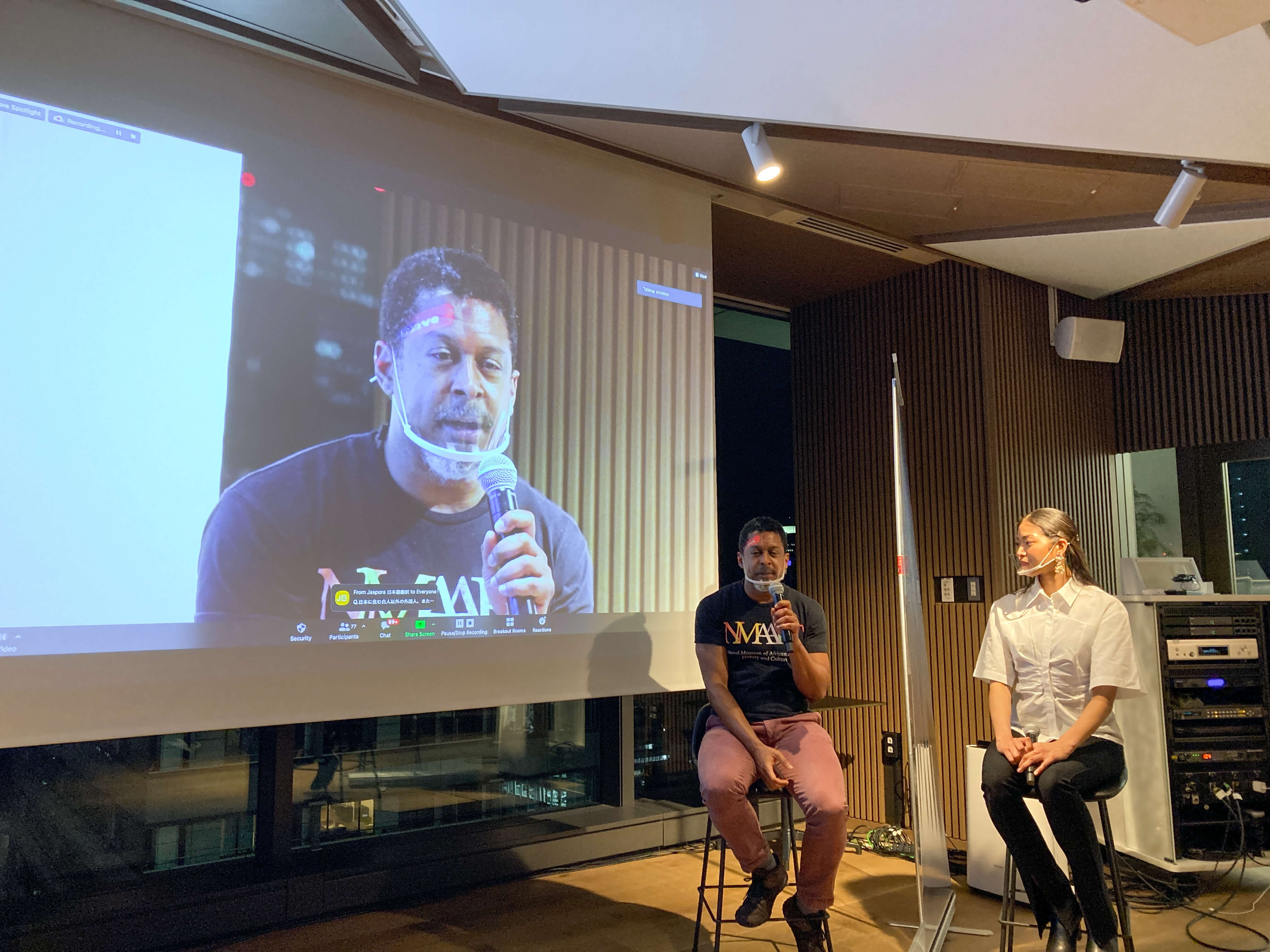 Last but not least, Lauren Fykes approached the topic of racism from a slightly new angle as an African-American. "To put it bluntly, Japan provides more opportunities for success than the United States because there are fewer white people living in the country," he said. He then drew attention to his dislike of the word "black" to describe those of African descent, since it aggregates numerous backgrounds and nationalities into a single category of skin color. According to Loren, "referring to the African diaspora as "black" implies that your place of origin or language simply does not matter; it insinuates a loss of identity."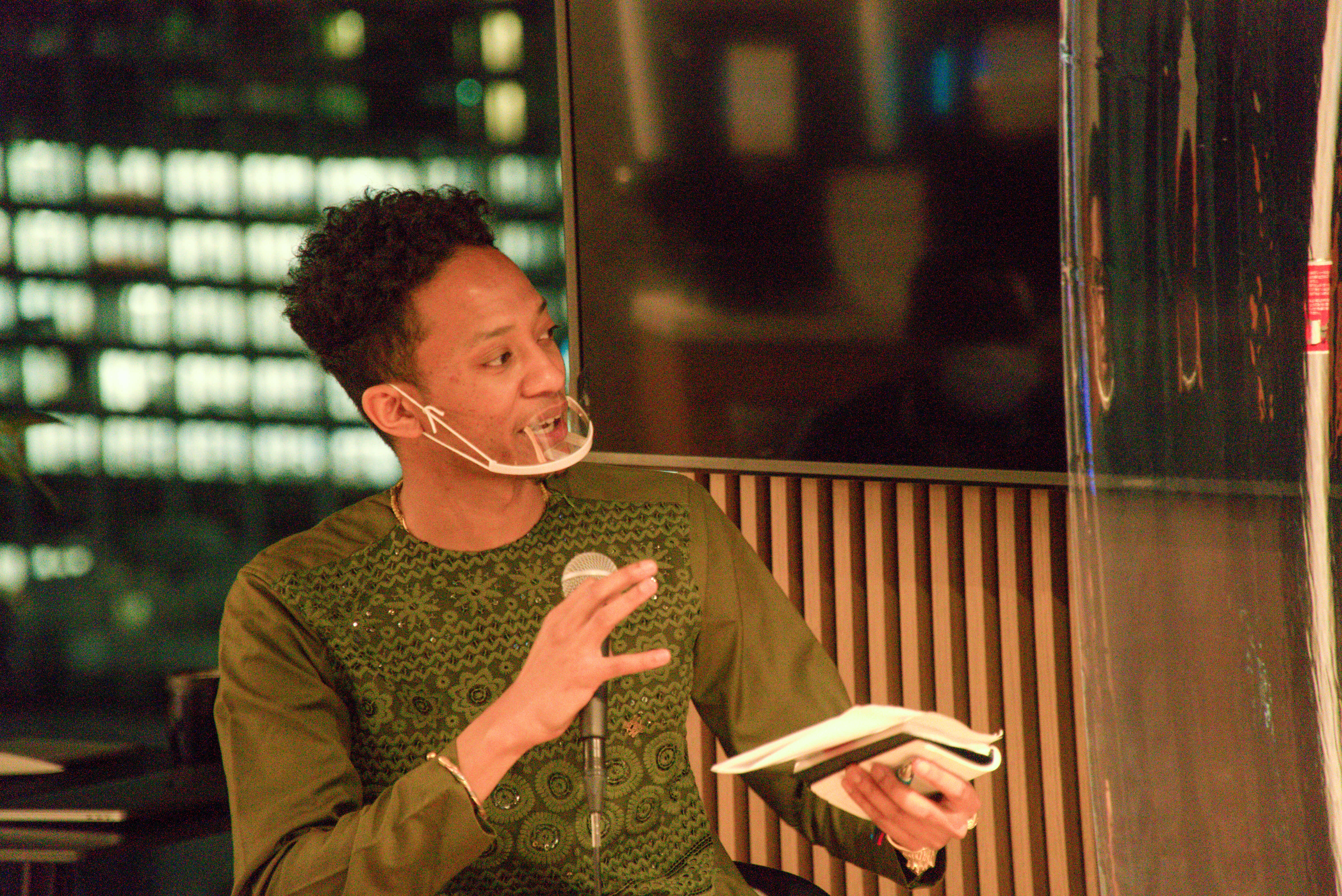 With regards to our moderator, Sena was born between Ghanaian and Japanese parents. As a mono-ethnic nation, Japan has a long way to go to achieve racial equality.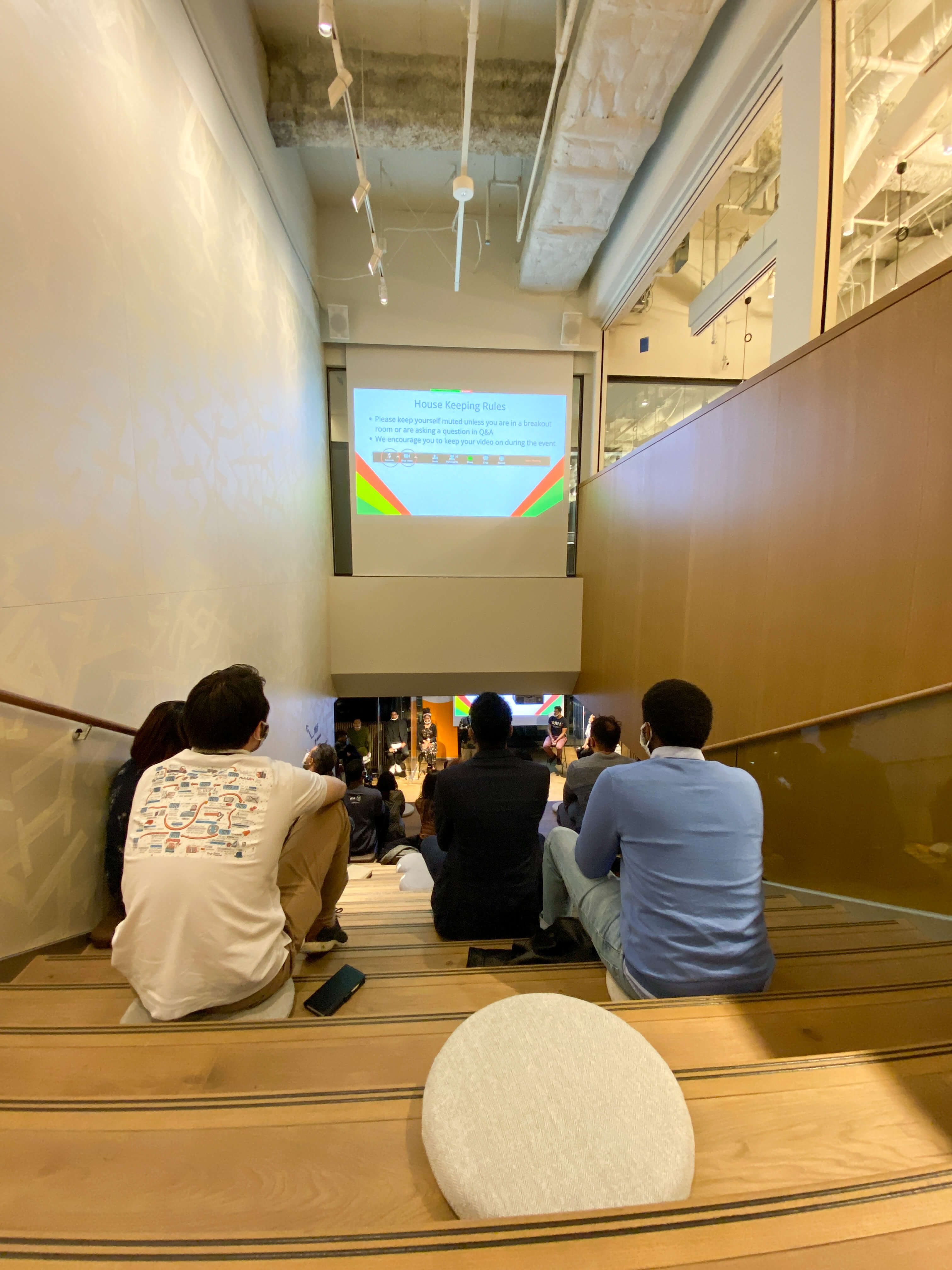 The Black Lives Matter movement remains a fresh topic in Japan, but we're wrong to think that racism is irrelevant to us. It's actually the other way around; the struggle for racial justice in Japan is far too real and the fact is that we have grown too comfortable with racism hiding beneath the surface. Racism is and always will be a sensitive topic, but we daresay that this event has pushed us to confront it in a different light. Going forward, CIC Tokyo will continue to promote diversity and inclusion in all the things we do.