Events
"Startup Pitch@CIC – Life Science & Healthcare," the second in CIC's new popular event series, Startup Pitch@CIC, was held on May 17, 2020. Jointly hosted with Venture Café Tokyo as part of Thursday Gathering series, the event attracted 130 participants – an on-site audience of 50 people, plus 80 attending online — signaling the community's interest in life science businesses. 
This pitch contest featured nine emerging startups in Japan's life science and health care arena. The three winners received discount coupons for CIC Tokyo's coworking space, equivalent of 24,000 Japanese yen each.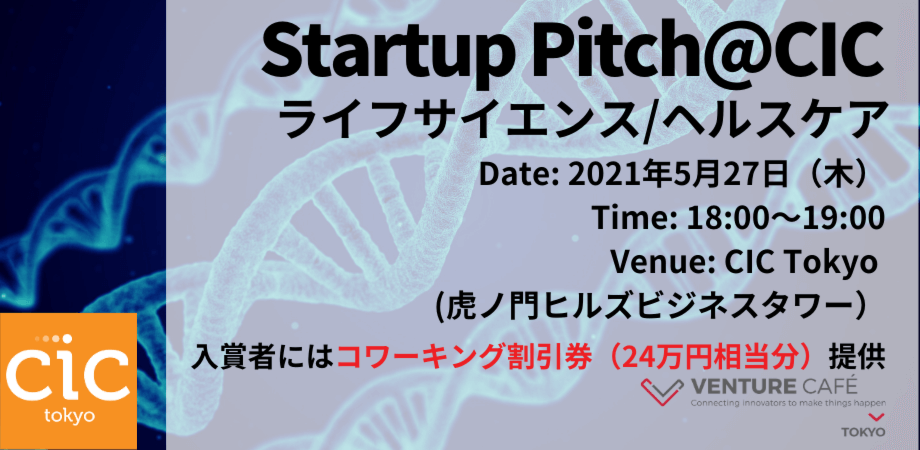 The presenting companies showcased their wide-ranging products and services, including a noninvasive glucose monitor, ophthalmological gene therapy, autophagy research for finding ways to extend the healthy life expectancy, and medical consulting services for people relocating to outside Japan, among others.  
The companies that made pitches were: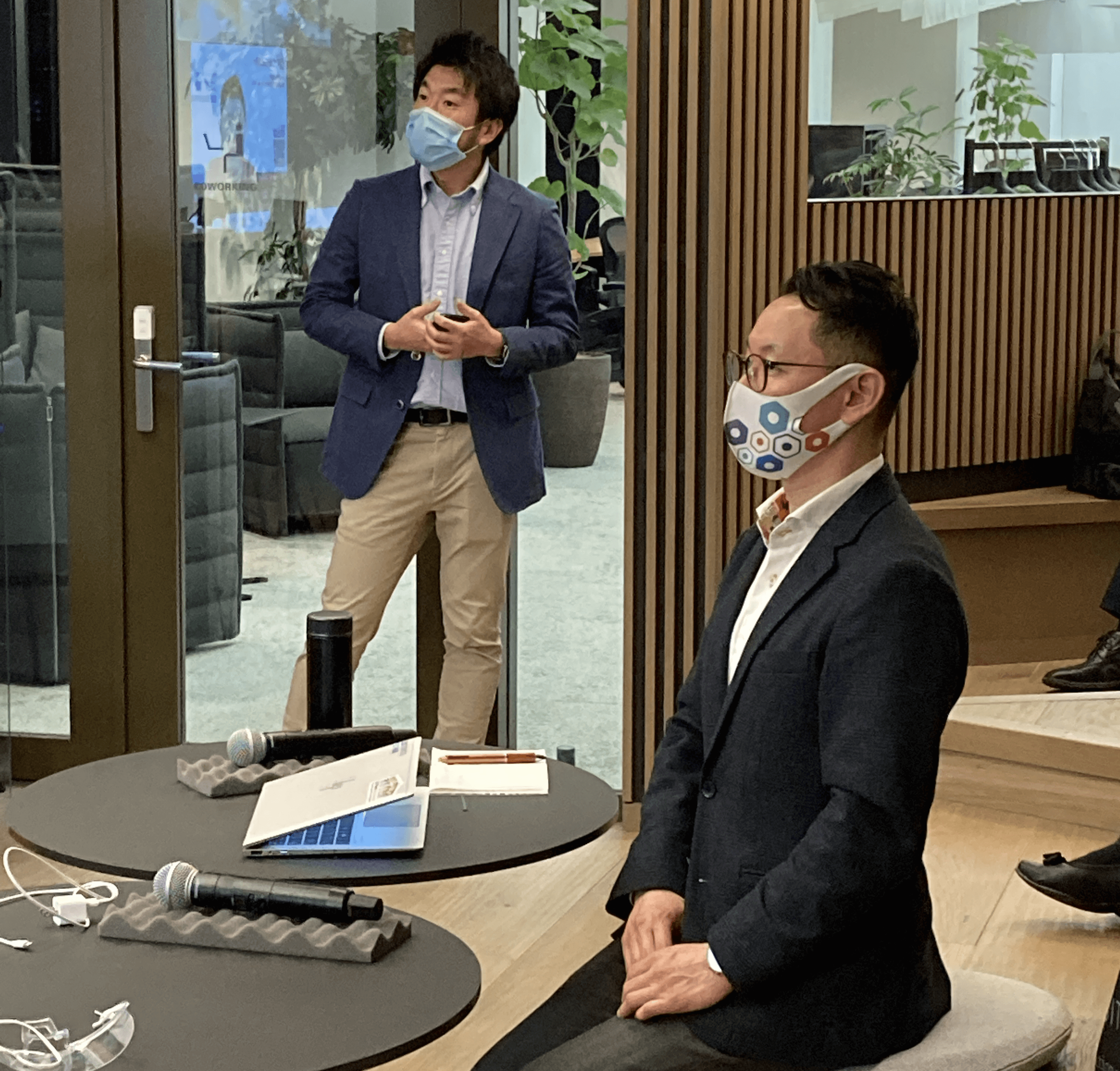 Serving as the judges were Dr. Fumitaka Mori, Partner of Taiho Innovations, and Dr. Taruho Kuroda, Senior Director of LEO SCIENCE & TECH HUB. They asked in-depth questions about business models and scientific validation while also providing encouraging comments for the businesses. 
These three companies were selected as the winners: 
Restore Vision

(Developing medication for eye diseases) 

ZINE

(Providing online oncology consultation services)

Quantum Operation

(Developing a needle-less glucose measurement device)